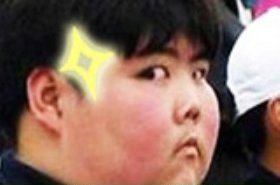 Random good picture Not show
1, Currency: The depreciation in the New Zealand dollar will mitigate the reduction in demand for exports.
2, The New Zealand dollar came under additional pressure after the central bank vowed to maintain record low rates until at least July 2010.
3, The New Zealand dollar also touched its highest against the U.S. dollar since being allowed to float freely in March 1985 at $0.8766 early in the global day.
4, The New Zealand dollar rose 0.8 percent to $0.7977 after a quarterly survey showed inflation expectations rose in the second quarter.
5, New Zealand dollar sentiment is still bearish.
6, The New Zealand dollar rose 0.7 percent against the greenback to US$0.6502, while the Australian dollar was up slightly at US$0.8081.
7, At that time, Japanese yen were mostly used in arbitrage due to its low interest rate, and many arbitrages were yen/Australian dollar and yen/New Zealand dollar carry trade.
8, The New Zealand dollar fell to $0.7660 from $0.7698 after the news, but recovered later to $0.7679. It had fallen to a low of $0.7651 earlier because of Fitch.
9, 'In fact, the Aussie is overvalued against every major currency including the British pound, Japanese yen, euro and New Zealand dollar, ' she said.
10, This helped push European stocks higher and bolstered commodity currencies. The Australian dollar gained 0.8 percent to US$0.8052 and the New Zealand dollar rose 1 percent to US$0.6440.
11, The euro rose 1.7 percent to 123.06 yen and the New Zealand dollar added 2.9 percent to 62.93 yen,(http://sentencedict.com/new zealand dollar.html) at current prices its best one-day performance since May.
12, Kit Juckes, head of foreign exchange research at Societe Generale, said the bank likes playing dollar weakness against sterling and the New Zealand dollar.
13, Sterling, meanwhile, rose 0.2 percent to $1.6675, still within sight of a one-month high of $1.6742, while the New Zealand dollar gained 0.4 percent to US$0.7055.
14, The Australian dollar rose 2.2 percent to $0.8192 while the New Zealand dollar soared 2.1 percent to $0.6430 after the central bank left interest rates unchanged.
15, In the two years after the BOJ started QE, both the euro and the Australian dollar rose about 16 percent against the yen. The New Zealand dollar rose 29 percent.
16, The Australian dollar was up one-cent to $0.88 and the New Zealand dollar rose a half-cent to just under $0.71.
17, U. S. Dollar, Australian Dollar, Canadian Dollar, Hong Kong Dollar, British Pound, Swiss Franc , Japanese Yen, EURO, New Zealand Dollar, Singapore Dollar, South African Rand and Swedish Krona.
More similar words:
new zealand,
new zealander,
sand dollar,
dollar,
half dollar,
one dollar bill,
australian dollar,
dollar diplomacy,
dollar-cost averaging,
feel like a million dollars,
wheel and deal,
collar,
bollard,
collard,
pollard,
collared,
holland,
collards,
collarbone,
corollary,
dog collar,
sealant,
sea lane,
fire alarm,
blue-collar,
collarless,
roll around,
false alarm,
smoke alarm,
white-collar.