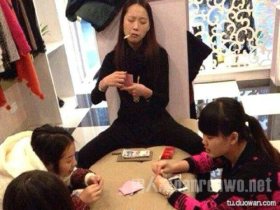 Random good picture Not show
1. There would be no net benefit to training.
2. This study finds evidence for net benefits for all the member states.
3. Ultimately the net benefits from insider dealing must equal the net losses.
4. The net benefit of this is that when you begin with Groovy, you can copy and paste Java code in your Groovy classes, and this should just work as expected.
5. Given the net benefit shown in the multi-part example above, it's clearly in an organization's best interest to improve their IT processes.
6. The net benefit of living, social books certainly seems compelling.
7. But whether the report proves to be of net benefit or harm to the public health will depend on how it is used.
7. Sentencedict.com is a sentence dictionary, on which you can find good sentences for a large number of words.
8. The Canadian government yesterday said the sale of Potash wouldn't provide a "net benefit" to the nation.
9. The integrated benefit analysis shows that the net benefit generated by the tobacco industry is already below zero, " it said.
10. Some argue that once these factors are taken into account, an exodus of highly skilled people could turn out to be a net benefit to the countries they leave.
11. Of course, whatever you may like or dislike about Wikipedia, we hope that you feel it provides a net benefit that justifies keeping it alive.
12. Russia is said to be one of the few countries that might see a net benefit from climate change, in longer growing seasons and by opening lucrative northwest shipping passages as pack ice retreats.
13. By law, Ottawa must decide whether the bid would bring a net benefit to Canada as it makes its decision.
14. That's because while expanded global trade is generally a net benefit, at times when all countries are struggling to maintain domestic demand trade becomes more of a zero-sum game.
15. "Globalization is a fabulous thing. It raises everyone's standard of living — it's a net benefit to the global economy, " he said.
16. The results of cost-benefit analysis showed that the benefit-cost ratio was 1.50, the net benefit was 76406 yuan, both the benefit-cost ratio and the net benefit has been increasing every year.
17. If they can seize it right, this is a net benefit to them.
More similar words:
cost-benefit ratio,
cost-benefit analysis,
unemployment benefit,
benefit,
benefit from,
death benefit,
welfare benefits,
fringe benefits,
for the benefit of,
fringe benefit,
social benefit,
housing benefit,
employee benefits,
sickness benefit,
marginal benefits,
benefit principle,
economic benefit,
disability benefit,
benefit-cost analysis,
benefic,
benefice,
beneficial,
beneficent,
beneficence,
beneficially,
beneficiary,
beneficiation,
be beneficial to,
mutually beneficial,
benefactor.