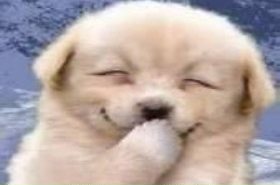 Random good picture Not show
(1) She was all dolled up, too, in a navy-blue dress and high heels.
(2) The maids in their navy-blue uniforms and white ruffled aprons took twice as long to clean his room.
(3) She was wearing a white dress with big navy-blue spots and a tight white belt.
(4) It floated down to the threadbare navy-blue carpet[sentencedict.com], some settling on the bedroom slippers she wore.
(5) He wore a navy-blue suit, white shirt and black tie.
(6) Navy-blue is out of fashion. Oh, I prefer the white one. It suits your complexion and matches the suit too.
(7) You climb in thewindow, and fibers of your navy-blue shirt catch on the frame. Polyester.
(8) He was wearing a navy-blue suit and a tie.
(9) Helen: Navy-blue is out of fashion.
(10) He was not the most guilty man to pull on a navy-blue jersey, but he was hardly an angel either.
(11) She watched the next scene; nurses running towards a hospital, their unbuttoned navy-blue coats flapping over pale uniforms.
(12) In the evenings, or in cold weather, they wore identical heavy navy-blue sailor's sweaters.
(13) He had changed back into Chinese dress today, and his lean frame was draped in a long, navy-blue flannel gown, giving him the air of a worthy descendant of some famous scholar.
More similar words:
navy blue,
sky blue,
sky-blue,
gravy boat,
navy,
blue,
blues,
blue jay,
blue-sky,
abluent,
blue sky,
blueish,
blue-chip,
blue moon,
blue-eyed,
blue funk,
blue book,
dark blue,
blue chip,
blue baby,
true blue,
true-blue,
bluebell,
blue star,
bluebird,
look blue,
blueberry,
blue whale,
bluegrass,
blue blood.