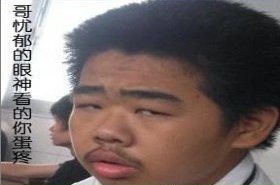 Random good picture Not show
(1) As our national wealth increased, we have been able to devote much greater resources to these services than ever before.
(2) Its increase measures the increase in national wealth.
(3) Its increase measures the increase in national wealth. Public services, by comparison, are an incubus.
(4) According to the new method of national wealth calculation proposed by World Bank, national wealth is grand sum of artificial capital, human capital, natural capital and social capital.
(5) Sixth, the increase in national wealth effect.
(6) Despite its national wealth, poverty and serious income difference exist throughout the US.
(7) At the first phase, the mainstream economists studied "national wealth" from the point of "production", did with "nation" as non-production exogenous variable, and adopted qualitative approach.
(8) Travel was a function of national wealth.
(9) Workers must have the ability to obtain their fair share of the national wealth.
(10) We will then continue steadily to increase the share of Britain's national wealth invested in education.
(11) The system would probably need strict control of money supply too,[Sentencedict.com] keeping its growth in line with national wealth.
(12) It is seen to serve the purpose of creating national wealth.
(13) The top 1 percent now own 42 percent of the national wealth.
(14) Successive governments have declared that science is intimately linked with national wealth.
(15) But if this was to be achieved then public spending - as a proportion of national wealth - had to come down.
(16) They committed themselves to giving 0.7 % of their national wealth to poor countries.
(17) How do the various classes fare in terms of participation in national wealth? Sentencedict.com
(18) Apart from wasting resource and affecting environment, it consumes national wealth.
(19) Funded property therefore cannot be counted as part of the national wealth.
(20) With each successive bailout to calm the markets another trillion of national wealth is subsequently lost.
(21) The program used purchasing power parity statistics to rank national wealth and poverty.
(22) But it is nonsensical to reckon national income or national wealth.
More similar words:
personal wealth,
social wealth,
national institutes of health,
commonwealth of nations,
occupational therapy,
international waters,
international trade,
health professional,
distribution of wealth,
internationalization,
international relations,
international terrorism,
nationalisation,
nationalization,
transnational corporation,
multinational corporation,
national rifle association,
international organization,
national labor relations board,
national,
nationally,
national law,
nationalise,
nationalism,
nationality,
nationalist,
nationalize,
national debt,
national park,
national bank.