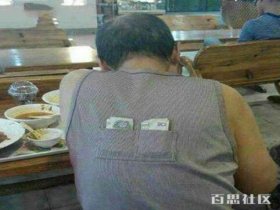 Random good picture Not show
1. She nagged at him all day along.
2. Don't you feel constantly being nagged at?
3. If she'd only stop nagging at me, I might actually help.
4. A feeling of unease nagged at her.
5. He keeps nagging at me to get more exercise.
6. That perverse guy has been nagging at me all day.
7. He could be wrong about her. The feeling nagged at him.
8. The suspicion that she was lying continued to nag at me.
9. She nags at her husband about their lack of money.
10. He's always nagging at Paula for wearing too much makeup.
11. His leaving nagged at me.
12. He nagged at Fritz, he groused about the dull food, he broke some plates against the wall.
13. Still, one of the assessments continued to nag at me.
14. It just nags at me that they're so old-fashioned.
15. Yet in the age of unprecedented environmental destruction an awkward question nags at us.
16. He was always nagging at him to act like a real boy.
17. All the time you've been nagging at me with questions, not helping me.
18. The presence of the two journalists had kept nagging at him.
19. How often do I have to nag at you to tidy your room?
20. Some children complain that their parents nag at them.
21. What does nag at me is the relationship between falling wealth,(http://Sentencedict.com) value and prices.
22. Even so, the memory of Mama on her deathbed entreating Dad to tell us his story continued to nag at me.
23. He raised the glass to lips and wondered why an awful instinctive fear had began to nag at these happy thoughts.
24. Yet again I raised the question that had begun to nag at me.
More similar words:
agate,
then again,
nagasaki,
born again,
born-again,
run against,
turn against,
lean against,
propagate,
bagatelle,
propagator,
propagation,
propagating,
caution against,
born-again christian,
again and again,
aga,
gaga,
saga,
agar,
nag,
agape,
again,
agave,
vagal,
lagan,
pagan,
snag,
agaric,
vagary.