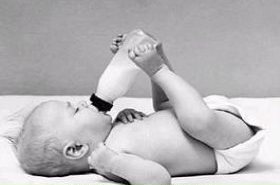 Random good picture Not show
1. Myocardial infarction is the medical term for a heart attack.
2. Afterwards I had my myocardial infarction in my office, feeling a complete idiot.
3. Myocardial infarction and stroke, two of the major causes of death in the elderly, are hardly mentioned in these series.
4. I observed the rehabilitation process for people after myocardial infarction and discovered the importance of boosting personal confidence.
5. The cost of myocardial infarction and other cardiac illness is high and is in part the result of vocational disability.
6. Patients who suffer a myocardial infarction may not have widely distributed coronary disease.
7. There was no significant reduction in deaths from myocardial infarction.
8. Ottervanger etal reported a myocardial infarction in a 47-year-old woman after subcutaneous sumatriptan.
9. Alendronate; Raloxifene; Atrial fibrillation; Stroke; acute myocardial infarction.
10. The AHA categories include ST - segment elevation myocardial infarction, non - STEMI myocardial infarction, and unstable angina pectoris.
11. When I was first taught cardiology there was little evidence for the efficacy of secondary prevention after myocardial infarction.
11. Sentencedict.com try its best to gather and make good sentences.
12. Hence its measurement is used in the diagnosis of myocardial infarction and cerebrovascular accidents.
13. Controls were drawn from either members of staff or ward patients who had suffered a myocardial infarction.
14. The text is clear and concise, although the need for extended detail on the pathogenesis of myocardial infarction is debatable.
15. The next year she was admitted to the coronary care unit and myocardial infarction was excluded.
16. Three large studies have analysed Holter recordings at 10 days following myocardial infarction.
17. The use of aspirin and heparin as adjuncts to thrombolysis in the setting of acute myocardial infarction is controversial.
18. Six thrombolytic agents are either approved for clinical use or under clinical investigation in some patients with acute myocardial infarction.
19. Objective To investigate the prevention of the antelocation of nursing intervention to constipation in patients with acute myocardial infarction (AMI).
20. We report a 39 year - old female with SLE who had acute myocardial infarction and profound thrombocytopenia.
21. Heart attack is the popular term for what physicians call coronary thrombosis, or myocardial infarction.
22. Objective To study Relationship between ST - segment change of acute inferior myocardial infarction ( AMI ) and coronary occlusion.
23. It has been reported that myoblast transplantation for heart failure after myocardial infarction succeeded in clinical trial.
24. AS usually cause serious cardiovascular disease, for example , angina pectoris, myocardial infarction, thrombus and so on.
25. Objective To explore the effect and mechanism of Acetylsalicylic acid(ASA)on the ischemia preconditioning against myocardial infarction in rat.
26. Objective:To observe relationship between ST segment change and corresponding coronary occlusion by way of coronary angiography of acute inferior myocardial infarction.
27. How to ealuate the relationship of between ARBs and myocardial infarction?
28. Objective:To study the mechanism and clinical significance of the precordial ST segment deviations in acute inferior wall myocardial infarction (AIMI) involving adjacent area.
29. Objective To discuss incidence, clinical significance and outcome of bradycardic dysfunction of sinus atrial node in inferior wall acute myocardial infarction (AMI).
30. Objective To investigate the effects of total Saponins of Paeonia on trace elements and myocardial ultramicrostructure of dog with acute myocardial infarction.
More similar words:
bradycardia,
visual inspection,
infatuation,
infection,
infraction,
inflection,
cordial,
socialization,
sectionalism,
guardian,
desalination,
specialization,
saline solution,
cardinal,
industrialisation,
industrialization,
legal guardian,
infant mortality,
additional investment,
cardiovascular,
nationalization,
infectious,
location,
vocation,
avocation,
invocation,
provocation,
radiation,
equivocation,
inflation.