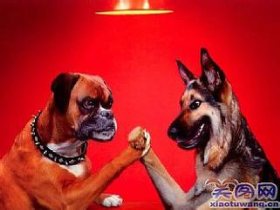 Random good picture Not show
1 Yet Mycobacterium leprae has proved resistant to attempts to grow it in the laboratory, seriously hampering efforts to make vaccines.
2 Mycobacterium paratuberculosis is the causative agent of Johne's disease, a chronic enteritis in ruminants and in other animals.
3 They were more beneficial in a disease caused by another Mycobacterium, leprosy.
4 At present Mycobacterium paratuberculosis is the favoured candidate.
5 Objective: To discover novel inhibitors specially targeting Mycobacteria tuberculosis (MTB) pantothenate synthetase (PS), and provide a foundation for the development of novel antitubercular drugs.
6 Microbiological analysis demonstrated non - tuberculosis mycobacteria.
7 The mycobacteria stain as red rods as seen here at high magnification.
8 We have now shown that these Mycobacteria release a complex molecule containing a sugar,[www.Sentencedict.com] called mannose .
9 Recent studies have reported successful isolation of nontuberculous mycobacteria by culture as well as detection of tuberculous and nontuberculous mycobacteria by PCR from tuberculid lesions.
10 Outbreaks of iatrogenic infection by nontuberculous mycobacteria ( NTM ) trends to rise.
11 Except Mycobacterium leprae, mycobacteria were composed of Mycobacterium tuberculosis complex and non-tuberculosis mycobacteria(NTM).
12 This paper states the advances in researches related to tuberculid and mycobacteria, which may provide evidence for the investigation into the etiology and treatment of tuberculid .
13 Objective To explore the bioactivities of Kanglemycin A antibiotic against Mycobacteria tuberculosis ( TB ) in vitro.
14 Purpose To study the efficacy and its mechanism of mycobacteria vaccine for asthma model in mice.
15 Objective To evaluate the effects of six macrolide antibiotics against mycobacteria .
16 The study should facilitate the developments of BCG and other mycobacteria into multivalent vaccine vectors.
More similar words:
cyanobacteria,
bacteria,
bacterial,
abacterial,
eubacteria,
bacteriuria,
antibacterial,
Azotobacter,
bacterium,
bactericide,
bacteriology,
bactericidal,
bacteriophage,
bacteriostasis,
bacteriologist,
bacteriostatic,
bacteriological,
bacteremia,
climacteric,
characterise,
characterize,
characterised,
characterized,
characteristic,
characterization,
uncharacteristic,
characterisation,
be characterized by,
characteristically,
uncharacteristically.