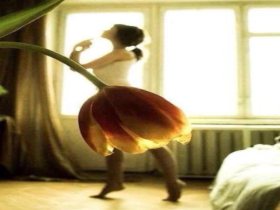 Random good picture Not show
1. The room smelled musty and stale.
2. The cottage had a musty smell after being shut up over the winter.
3. The musty aroma of incense made her head swim.
4. A damp, musty smell lurched out to greet him.
5. There was a musty smell and a deep silence.
6. The room was warm and smelt musty.
7. There was a musty smell: it had not been opened for a decade.
8. It wasn't locked and a musty smell floated into the passage.
9. He put his belongings into a musty old cupboard beside his bed.
10. The monkey was enveloped by the musty darkness of a coarse woollen bag.
11. The room was festooned with cobwebs,(http://sentencedict.com) the air musty and thick with dust and disuse.
12. He stood, arms akimbo, looking around in the musty gloom.
13. A dark hall, musty with age.
14. The air was musty; he opened the seaward window.
15. It has 10 floors, with elevators, and a musty, professional ambience.
16. Only in musty electronic libraries will tunes survive, but nobody will hear them, because by then they will be incomprehensible.
17. Stepping through the door we entered into a musty Mary Celeste type atmosphere.
18. The room smelt stale and musty with the pungent odour of the fat tallow candles placed on the desk.
19. There were many conflicting smells -- musty scents suggestive of faded perfumes, herbal teas, and an aging woman.
20. The law can seem a distant, musty reality, no matter how shocking the changes it effects in national custom.
21. The furniture smelled musty and old.
22. These clothes smell musty.
23. Opening the door, she made a face at the musty smell.
24. In the corner of the room is a large bed hung with a dark musty surrounding curtain.
25. Marie said, following Helen along the hallway with its familiar dank smell of musty horsehair and cedar and mothballs.
26. No footmarks disturbed the dust, cobwebs hung like festoons and a strange musty smell pervaded the atmosphere.
27. We had the carpet cleaned, but we couldn't get rid of the musty smell.
28. Light bores down through cracks in the roof settling on rubbish lying in musty shadows.
29. There are those for whom the thought of rifling through rails of musty clothes bring back horrible memories of student life.
30. They were married in a room smelling of varnish and floor wax, and official documents growing musty in the filing cabinets.