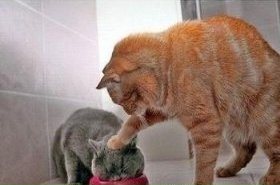 Random good picture Not show
1. He who would catch fish mush not mind getting wet.

2. If you overcook the cabbage it'll turn to mush.
3. The boiled vegetables had turned to mush .
4. He spooned the mush into the baby's open mouth.
5. The brown mush in the fridge is some veg soup left over.
6. The vegetables had been boiled to a mush, and were quite uneatable.
7. Oi, mush! Get your hands off my car!
8. I've never read such a load of mush!
9. I have never read such a load of mush!
10. The vegetables had turned to mush.
11. Whenever famous actresses get together to make a "woman's film" you can bet on an overload of sentimental mush.
12. The film was just romantic mush.
13. His insides suddenly felt like mush.
14. She trudged through the mush of fallen leaves.
15. We must not presume too mush on the reliability of such sources.
16. If you watch too much TV, your brains will turn to mush.
17. The ground was a mush of wet leaves.
18. Musher wannabes can drive their own team of Siberian huskies.
19. No more fuss or palaver; no more mush or blarney.
20. Ana got up, took a spoonful of bean mush and poked it into the child's mouth.
21. Another rookie musher drawing attention was Newton Marshall, the first Iditarod competitor from Jamaica.
22. Michael Musher, a National Weather Service meteorologist, said light snow in the Midwest and light rain elsewhere around the country could cause only minor problems.
23. Researchers led by Daniel Musher, MD, studied the records of all 170 patients hospitalized with pneumococcal pneumonia at a Texas Veterans Affairs medical center from 2001 to 2005.
24. The weather is perfect and we are now experienced enough mushers to be able to enjoy the high speeds without anxiety.
25. More exciting and exotic is a dash across the tundra bundled on a dogsled between a musher and his muscular mutts.
26. The serum was transported from Anchorage to Nenana by train where the first musher picked up the serum.
27. From Anchorage, in south central Alaska, to Nome on the western Bering Sea coast, each team of 12 to 16 dogs and their musher cover over 1,[Sentencedict] 150 miles in 10 to 17 days.
28. The rules of the race lay out certain regulations which each musher must abide by.
29. Here are some of her basic principles which any musher can employ.