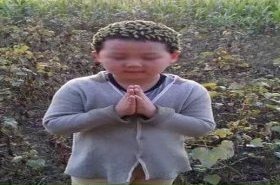 Random good picture Not show
1. All the patients had multiple myeloma which affects bone marrow.
2. The increase in multiple myeloma was reported by the health authority and is being investigated. 3.
3. Background The standard treatment for patients with multiple myeloma who are not candidates for high-dose therapy is melphalan and prednisone.
4. Thus , the diagnosis of multiple myeloma in remission and secondary AML - M 4 was established.
5. Clinical progress on bortezomib in the treatment for multiple myeloma was reviewed.
6. Although rare, multiple myeloma should be included in the differential diagnosis of osteosclerotic bone lesions.
7. Analyzed are 16 cases of multiple myelomas proved by osteostixis Also discussed are the early X-ray manifestations and differential diagnosis of multiple myeloma.
7. Sentencedict.com try its best to gather and make good sentences.
8. Objective: Multiple myeloma ( MM ) is a malignant disease of plasma cell.
9. Objective To increase the recognition and rate of multiple myeloma.
10. At low power, the abnormal plasma cells of multiple myeloma fill the marrow.
11. Multiple myeloma is a vicious monoclonal B - cell disease with plasmacyte proliferating slowly.
12. Now entering my fifth year of living with multiple myeloma, a haematological cancer, I reflect back on a roller-coaster ride of symptoms, treatments and side effects.
13. Peripheral blood Iymphocytes of patients with multiple myeloma were examined by using anti idiotype antibodies.
14. Objectives To raise positive rate of IgD multiple myeloma.
15. "We found a predominance of multiple myeloma in younger folks than we would have expected, " said Dr. Jacqueline Moline, the study's author.
16. In reviewing reports on amyloidosis patients with intestinal pseudo-obstruction, the patients with multiple myeloma tend to have extensive smooth muscle infiltration.
17. Methods Three-colour direct immunofluorescence staining and multiparameter flow cytometry were used for analysis of 13 samples of immunophenotyping of multiple myeloma patients.
18. The lesson to be learned from the present case is that a transient plasma cell dyscrasia may present like multiple myeloma in the setting of heavy immunosuppression after organ transplantation.
19. Serum and urinary monoclonal proteins (M protein) were measured in 72 cases of multiple myeloma (MM) using rate nephelometry.
20. Lenalidomide, a novel analogue of thalidomide, belongs to the immunomodulatory drug (IMiD) for the treatment of multiple myeloma and myelodysplastic syndrome.
21. Lab-grown cancer cells treated with sildenafil showed similar results, as did tissue samples taken from 14 head and neck cancer and multiple myeloma patients.
22. Objective To observe the therapeutic efficacy and safety of donor leukocyte infusion (DLI) in acute, chronic leukemia and multiple myeloma.
23. The confirmed cases included: 1 case of solitary plasmacytoma, 24 metastasis lesions, 5 tuberculosis, 4 multiple myeloma, 2 malignant lymphoma and 3 bony infection. 3 cases were misdiagnosed.
24. Objective:To observe the function and nursing of treating ostealgia induced by multiple myeloma with Micalcic.
25. This phase 3 study compared the use of melphalan and prednisone with or without bortezomib in previously untreated patients with multiple myeloma who were ineligible for high-dose therapy.
26. We describe a patient with concomitant B-cell chronic lymphocytic leukemia (CLL) and multiple myeloma (MM).
27. Conclusion: Proliferation of bone marrow plasmacyte and the quantity or urine Bence-Jones protein are main causes of kidney lesion in multiple myeloma.
28. Objective To the mechanism of thalidomide in the treatment of multiple myeloma ( MM ).
29. Objective To evaluate the therapeutic effects of Disodium Pamidronate ( Bonin ) on bone pain in multiple myeloma.
30. In most cases of chronic urticaria, an underlying trigger is not found. Hodgkin's disease may be accompanied by urticaria. Cold urticaria with cryoglobulinemia is seen in multiple myeloma.
More similar words:
multiple,
multiplex,
multiplexing,
myeloma,
multiple sclerosis,
multiply,
multiplied,
multiplier,
multiplicand,
multiplying,
multiplicity,
multiplication,
multiplier effect,
multiparty,
multipotent,
multiparous,
multi-purpose,
multipurpose,
multidisciplinary,
demyelination,
myelopathy,
myelography,
myelodysplasia,
multicultural,
diploma,
multiculturalism,
diplomat,
diplomacy,
diplomatic,
diplomatist.