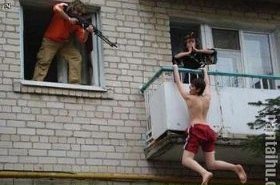 Random good picture Not show
1. Moviemakers maintain the right to feature brands without permission.
2. A growing number of clubs and societies such as the movie-makers, art appreciation and folk club, all receive Union subsidy.
3. But we have trouble seeing them for what they really are because of the images burnished into our consciousness by movie-makers.
4. Moviemaker George Lucas is continuing his Star Wars saga.
5. The film itself didn't set the world alight, but critics and movie-makers were impressed with the young stars.
6. Moviemakers just love movies about moviemakers.
6. Sentencedict.com try its best to gather and build good sentences.
7. Among the audience were moviemaker Jim Sheridan and some movie stars.
8. First-time moviemaker Zac Kunuk filmed it in the Canadian Arctic.
9. Last October, Huayi became the first mainland Chinese moviemaker to go public, raising roughly $176 million in Shenzhen.
10. Ann Hui, a Hong Kong moviemaker, has cut a ghost scene from her new thriller.
11. "The magical, fundamental, historical breakthrough is that as moviemaker, you are actually looking at what you are doing, " says Spinotti.
12. Q: Do you see yourself as a political moviemaker?
13. Could it be that in leveling charges against the moviemakers there was method in his madness?
14. Under-19s were only eligible for this competition, but there's now plenty more opportunities for any budding moviemaker.
15. DOUG JOHNSON: Our question this week comes from Shandong in China. Guo Chungyu wants to know about moviemaker Steven Spielberg.
16. The camera is designed to feel and function in terms familiar to the moviemaker, but its specific capacities are the camera's ultimate sales pitch.
More similar words:
homemaker,
pacemaker,
shoemaker,
coffee maker,
tastemaker,
noisemaker,
peacemaker,
trouble maker,
troublemaker,
movie,
movies,
see a movie,
moviegoer,
movie star,
movie theater,
movie theatre,
make a move,
maker,
remake,
car maker,
newsmaker,
lawmaker,
on the make,
mover and shaker,
film maker,
rainmaker,
filmmaker,
moneymaker,
bookmaker,
money maker.