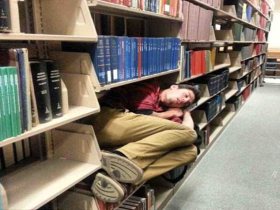 Random good picture Not show
1. He's always moralizing about the behaviour of young people.
2. The speaker began moralizing on the right way for people to behave, and his listeners soon lost interest.
3. She's always moralizing about the behaviour of today's young people.
4. He's always moralizing about 'young people today'.
5. The play veers from loopy comedy to serious moralizing.
6. Practically all moralizing is absent from Romantic drama.
7. Practically all moralizing is absent from this play as it is from Romantic theater.
8. Then, too, right beside the moralizing lay a deep and thoroughgoing tolerance.
9. Moralizing - education is the main content in the field of the legal thought of Confucius.
10. His constant moralizing drove me mad.
11. They are moralizing about the dangers of drink.
12. None of your moralizing on the failings of the young generation!
13. Grandmother was moralizing as usual. On that day, like all other days,(Sentencedict) she was admonishing me to remember my place.
14. Meir said that Rogers was "moralizing" and that the major powers could not make peace on behalf of others.
15. Another important characteristic of the sentimental comedy is its moralizing, ethical nature.
16. Another outstanding characteristic of this genre is its didactic, moralizing character.
17. The play was also noteworthy for its virtuous characters, it moralizing quality and the theme of recognition.
18. While there is a certain grubby vitality to the show, it wears thin long before the final round of moralizing.
19. He could spend hours in surveying its creeping progress, in moralizing over its mechanism.
20. Now they can get twice the money and half the moralizing in Beijing.
21. It is a stock-taking , coolly assessing work, free of moralizing.
22. You should avoid saying " It's for the best " or other such moralizing platitudes.
23. It has lived because readers appreciate a refreshing stimulus, an irreverent reminder that they live in a world of platitudinous thinking, cheap moralizing, and foolish philosophy.
24. Professor Ho's groundbreaking research and her dedication to work against moralizing forces deserve all our support.
More similar words:
demoralizing,
neutralizing,
realizing,
vocalizing,
journalizing,
socializing,
tantalizing,
moralize,
revitalizing,
specializing,
tantalizingly,
rationalizing,
demoralize,
demoralized,
demoralising,
symbolizing,
immobilizing,
tranquilizing,
moralist,
morality,
moralise,
moralism,
amorality,
immorality,
moralistic,
demoralise,
demoralised,
demoralisation,
seizing,
downsizing.