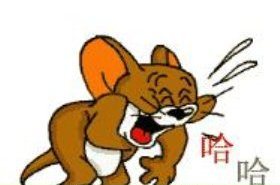 Random good picture Not show
(1) Evans had rheumatic fever, missed school and fell behind.
(2) You'll fall behind in your studies if you keep missing school.
(3) She's missed school two days this week.
(4) Missing school to watch the football match is out of the question.
(5) The seventh-grader at Stapley Junior High School suffered migraine headaches and often missed school.
(6) Pinocchio didn't want to miss school, but he went with the boys.
(7) Rationale: The student may miss school often because of hospital stays and feeling poorly.
(8) Tabitha says that girls are forced to miss school each month because they have no way of controlling their monthly menstruation.
(9) Children, in particular girls, can miss school in order to go and get water.
(10) How to do, I miss school, the teachers really want to ah.
(11) His strategy: Hit me in the stomach, make me miss school and watch those sympathy votes come rolling in.
(12) The obese are more likely to be depressed, to miss school or work, to feel suicidal, to earn less, and to find it difficult to marry.
(13) And studies show that poorly nourished children have trouble fighting infections, which causes them to miss school and fall behind their peers.
(14) Like the time she told my guidance counselor that I had to miss school for exploratory surgery, when she really needed me to babysit. Sentencedict.com
(15) I would like things to my good friend, I began to miss school life.
(16) Baltimore, for example, has adopted a zero-tolerance policy in dealing with kids who miss school.
More similar words:
business school,
school,
at school,
in school,
old school,
school bus,
schooling,
school age,
schoolbag,
preschool,
schoolboy,
go to school,
schoolyard,
prep school,
playschool,
high school,
highschool,
schoolmate,
schoolbook,
schoolwork,
schoolchild,
trade school,
interschool,
school board,
after-school,
reform school,
after school,
school system,
public school,
finish school.