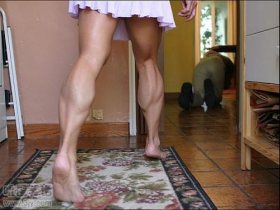 Random good picture Not show
1, The hotel offers miniature golf and other activities for children.
2, The Gores and the Clintons played miniature golf.
3, Some guy got struck by lightning on the miniature golf course.
4, The miniature golf - Course is one of the most popular attractions at the amusement park.
5, To this end, they offer miniature golf, a 60-seat cinema, and cosmetic and physiotherapy services, among other cutting-edge amenities.
6, Although miniature golf won't incinerate fat, it will burn more calories than lying in a hammock.
7, Kolf is a miniature golf game played with an overhead view, with a short bar representing the golf club and direction of the intended shot.
8, The KIDSGOLF classroom is a miniature golf training field.
9, In 1959, an 18-hole miniature golf course was added.
10, 'They turned my art into a bad miniature golf course, ' Ms. Louden says.
11, That's why they had torn down the children's hospital to make room for the miniature golf course.
12, I grew up a connoisseur of pavilions and winter gardens and miniature golf courses.
13, Bill says on the last visit to her Outer Banks cottage, he and Ann played miniature golf and discussed biotechnology.
14, There, well, see? Barry wouldn't even kiss me on a miniature golf course.
15, Somewhere on the trip we even fit in a round of miniature golf.
16, Oasis of the Seas' 16 decks house four main swimming pools, a park promenade, surf simulators, rock climbing, and miniature golf.
17, Her plan includes a bowling alley, a skating rink,(http://sentencedict.com/miniature golf.html) a miniature golf course and a library.
18, My name is Melvern Noll, and I'm a part-time truck driver, and I own this miniature golf course and also the go-kart track out here.
19, The software testers, who are in their 20s and 30s, are trained to work together and they take part in organized outings: miniature golf, bowling, eating at a restaurant.
20, My friend and proud father Bobby Lewis was taking his two little boys to play miniature golf.
21, And the Golgotha Fun Park (talk about oxymorons!) in Kentucky features a Bible-theme miniature golf course starting with the Creation at the first hole and ending with the Resurrection at the 18th.
22, If you can't tell the difference between a wedge and an iron, maybe miniature golf is the way to go.
23, It was a sunny Saturday afternoon in Oklahoma City. My friend and proud father Bobby Lewis was taking his two little boys to play miniature golf.
More similar words:
miniature,
in miniature,
microminiature,
miniaturize,
miniaturist,
miniaturization,
miniaturisation,
microminiaturization,
pure gold,
future goods,
temperature gradient,
oregonian,
mature,
nature,
matured,
stature,
feature,
in nature,
maturely,
by nature,
denature,
candidature,
featured,
ligature,
immature,
creature,
armature,
premature,
tablature,
signature.