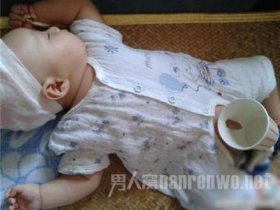 Random good picture Not show
1. This recipe makes enough minestrone soup for four to six servings.
2. The primeval soup has turned into minestrone.
3. W: Very well, sir . Potage minestrone and American club house sandwich . Just a minute, sir.
4. It says here today's soup is minestrone, one of my favorites.
5. There was no recipe for her minestrone soup. It was always a work in progress.
6. Only crazy people don't want my minestrone.
7. I also tried the famous minestrone soup, which not surprisingly was a million times better than the usual minestrone you get in packets or cans.
8. Someone turned off the gas under the minestrone pot the day after Mama was buried, and a glorious era passed with the flame.
9. Tips for cooking minestrone soup; learn how long to let soup simmer in this free recipe video clip.
10. I'd like the minestrone please.
11. After the first spoonful of the thick and satisfying minestrone, Luce found she was ravenous.
12. Or, how about veggie chili or a bowl of minestrone or split pea soup?
13. "We took the recipe for this process from a complex minestrone to a simple miso soup, " says Elias Zambidis, M.
14. And never was food thrown out. That was aSin against God. Everything ended up in the minestrone pot.
15. This wine has wonderful body with incredible depth and luscious flavours which makes it an ideal choice with a classic minestrone soup or braised lamb shank.
15. Wish you can benefit from our online sentence dictionary and make progress day by day!
16. I know that the glow Sol experienced at our table was much more than the physical and spiritual warmth of Mama's minestrone.
17. Snacks served at the Coffee Club vary from pizzas to green salads. German sausage, minestrone soup, lox on bagels, and focaccia sandwiches round out Coffee Club's large selection of food.
More similar words:
strong-minded,
austronesian,
at one stroke,
crystalline structure,
business administration,
small business administration,
strong,
strongly,
klystron,
stronger,
patroness,
strong arm,
strongbox,
strongman,
strong-arm,
stronghold,
astronomy,
astronaut,
strong force,
headstrong,
strong suit,
gastronome,
astronomic,
astronomer,
gastronomy,
strongroom,
strong point,
astronautic,
going strong,
gastronomic.