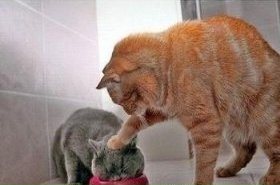 Random good picture Not show
1. These animals migrate annually in search of food.
2. I wish we could migrate from here every winter, as the birds do!
3. People migrate to cities like Jakarta in search of work.
4. These birds migrate to Europe in the summer season, returning to warmer places in the south for the winter.
5. Wealthy people often migrate in winter to warmer sunnier countries.
6. Mexican farm workers migrate into the US each year to find work at harvest time.
7. Every spring they migrate towards the coast.
8. Farmers have learned that they have to migrate if they want to survive.
9. The whales migrate some 6,000 miles to breed and calve in the warm lagoons.
10. Some tribes migrate with their cattle in search of fresh grass.
10. Sentencedict.com is a online sentence dictionary, on which you can find nice sentences for a large number of words.
11. These workers migrate from country to country in search of work.
12. Many birds migrate southward every winter.
13. The infected cells then migrate to other areas of the body.
14. Birds usually migrate from north to south.
15. Some birds migrate to find warmer weather.
16. Most birds have to fly long distances to migrate.
17. People migrate to find work.
18. Herdsmen used migrate with their cattle and sheep in search of fresh grass.
19. These birds migrate northwards in spring and southwards in fall.
20. These birds migrate to North Africa in winter.
21. the geographic route along which birds customarily migrate.
22. Birds migrate so that they can winter in a warmer country.
23. In September,(sentencedict.com) these birds migrate 2000 miles south to a warmer climate.
24. More than 2 million ducks migrate to the lake each fall.
25. The cells seem to migrate along a track of extracellular material that covers cells which are oriented along the pathway they take.
26. Those cells which can form pigment migrate beneath the skin and enter all the feather germs.
27. Hydrogen ions then migrate into cells in exchange for potassium ions, which enter the extracellular fluid.
28. If insufficient cells migrate into the front of the head the face will be abnormally small.
29. As parts of the world become uninhabitable, millions of people will try to migrate to more hospitable areas.
30. Governments turn a blind eye to the thousands of poverty-stricken families that migrate to the forest every year.
More similar words:
emigrate,
immigrate,
migration,
migratory,
emigration,
immigration,
denigrate,
emigrant,
migraine,
immigrant,
grate,
grate on,
ingrate,
grateful,
integrate,
integrated,
ingratiate,
gratefully,
emigre,
gratefulness,
disintegrate,
congratulate,
epigram,
epigraph,
milligram,
centigrade,
calligraphy,
epigrammatic,
gratis,
gratify.