Synonym:
communication,
dispatch,
epistle,
letter,
note,
word.
Similar words:
passage,
massage,
passageway,
mess about,
visage,
presage,
sausage,
envisage.
Meaning: ['mesɪdʒ] n. 1. a communication (usually brief) that is written or spoken or signaled 2. what a communication that is about something is about. v. 1. send a message to 2. send as a message 3. send a message.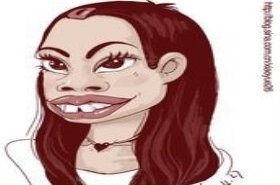 Random good picture Not show
1. The manager is out,can I take a message?
2. The family sent a heartfelt message of thanks to everyone who helped.
3. The message was written in code.
4. The president broadcast his message on all stations yesterday.
5. They must radiocast the message at once.
6. The answering machine bleeped and I left my message.
7. I have sent mother a message to tell her I shall be home late.
8. She wasn't in so I left a message on her answerphone.
9. He relayed the message to his boss.
10. The kernel of that message was that peace must not be a source of advantage or disad-vantage for anyone.
11. They have telexed a message to our company.
12. This brings a birthday message especially to say how much I love you and you are as young and charming in my calendar as before,and the extra year seems indeed to have improved your looks and grace.
13. Please leave your message after the beep and we'll call you back.
14. I left a message on your answering machine.
15. The message in the newspaper is unabridged.
16. I left a message on her answering machine.
17. The message I recorded for the answering machine sounded terrible when I played it back.
18. He sent a coded message to CIA headquarters.
19. I hope this message demonstrates our feelings to our friends.
20. We've had a message that your father is ill.
21. The whole speech might well be interpreted as a coded message to the Americans.
22. Would it be possible for me to leave a message for her?
23. Sorry to disturb you ,(sentencedict.com/message.html) but I have an urgent message.
24. He had clearly plumbed the general sense of the message.
25. Jenny's not here at the moment. Can I take a message?
26. As soon as I have settled down, I will send a message to you.
27. He gave way to hopeless grief as soon as he heard the bad message.
28. If I'm not there when you phone, leave a message.
29. This portable device enables deaf people to telephone the hospital by typing a message instead of speaking.
30. Just "Happy Birthday",Dad,isn't much to say,yet in this special message meant for you this special day are many very loving thoughts and warmest wishes,too,for happiness on your birthday and always,all year through.
More similar words:
passage,
massage,
passageway,
mess about,
visage,
presage,
sausage,
envisage,
mess,
essay,
messy,
Messrs,
messiah,
incessant,
necessary,
cessation,
incessantly,
unnecessary,
homesickness,
eagerness,
tactlessness,
disagree,
mesh,
sagacious,
fumes,
disagreement,
disagreeable,
vassal,
pass away,
assail.