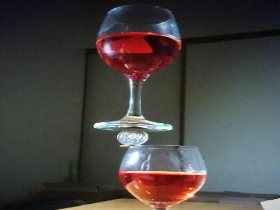 Random good picture Not show
1) We shared the results of every medical exam and laboratory test with them and with their physicians.
2) The medical exams are part written, part practical.
3) Before the medical exam, you must fast.
4) He later passed a medical exam at the club.
5) Fisher, second from right, waits for a medical exam with other recruits at the Denver Military Entrance Processing Station on June 18, 2007.
6) When he went for his medical exam,[http://sentencedict.com/medical exam.html] he pretended that his eyesight was very bad.
7) Those who failed the medical exam had to go back to their country.
8) Teachers are required to pass a medical exam before they can be hired.
9) He has to have a medical exam before going abroad.
10) You'll need a medical exam by a designated doctor.
11) At any time during the medical exam, you can say if you don't want a certain test performed or evidence collected.
12) But I probably should get a medical exam by a doctor every year.
13) If you've been raped and think you don't want to report it,[sentencedict.com] you could change your mind later — this often happens — and having the results of a medical exam can help you do this.
14) Note: Please attach a copy of your passport or ID card, and Medical Exam report.
15) Just then a doctor came with the result of the medical exam of the manager, saying the manager was suffering a Lung cancer.
16) For example, one of the early artists in the Arts Program, Franklin McMahon, spent hours in a NASA medical exam room.
17) His mind was in high gear as he studied for the medical exam.
18) When Su Lin, the San Diego-born daughter of Chinese parents Bai Yun and Gao Gao, had her first medical exam, eager viewers proclaimed that she was the cutest baby ever.
19) After much negotiation, our ally turns around and hands me back the 100-yuan bill, "he wants medical exam."
20) I do not get yearly check-ups. But I probably should get a medical exam by a doctor every year.
21) He never changed his clothes in front of the other students in gym class, and resisted being subjected to a medical exam.
22) This confusing array of potential scenarios makes a case for the importance of all men, especially after age 45, to have a thorough medical exam that includes the PSA test and DRE every year.
More similar words:
medical examiner,
medical examination,
medical expense,
medical,
medically,
oral exam,
final exam,
biomedical,
medical care,
premedical,
medical aid,
paramedical,
medical center,
medical history,
medical report,
medical record,
medical school,
medical science,
medical checkup,
medical procedure,
medical practice,
medical dressing,
oral examination,
chemical medicine,
medical insurance,
medical diagnosis,
medical assistant,
medical specialty,
medical instrument,
biomedical science.