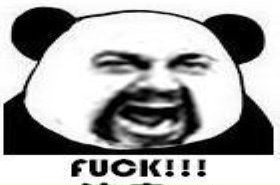 Random good picture Not show
1. Mechanical calculators, punch-card machines and slide rules illustrate the earliest forms of computers.
2. He used a small mechanical calculator to solve each problem, a laborious process later rapidly accomplished by computer.
3. The engine would have used loops of Jacquard's punched cards to control a mechanical calculator — the forerunner of today's methods of computer programming.
4. Who attempted to build something called a "Difference Engine" during the first half of the nineteenth-century, a kind of mechanical calculator designed to compute various sets of numbers?
5. The first "computers" were indeed people. The word originally meant an individual who solved equations, often using a mechanical calculator.
More similar words:
calculator,
mechanical,
mechanically,
mechanical man,
calculate,
mechanical energy,
calculated,
mechanical drawing,
mechanical engineer,
calculating,
calculate on,
calculative,
recalculate,
calculation,
mechanical advantage,
miscalculate,
mechanical efficiency,
mechanical engineering,
miscalculation,
calculable,
incalculable,
calculi,
calculus,
mechanic,
chemical change,
physical change,
mechanics,
dyscalculia,
biomechanics,
medical care.