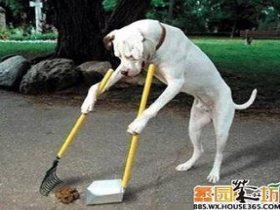 Random good picture Not show
(1) It was fatiguing sometimes to try to measure up to her standard of perfection.
(2) The party did not measure up to their expectations.
(3) Will you measure up or shall I?
(4) We've been trying to measure up his chance.
(5) How does the food here measure up according to your nutrition standards?
(6) Take a little time to measure up your chance before deciding.
(7) First measure up, then cut the timber to the correct length.
(8) The job failed to measure up to her expectations.
(9) How will the Secretary General measure up to his new responsibilities?
(10) Measure up any items that you want to keep in the kitchen.
(11) I'd better measure up before I start laying the carpet.
(12) She could never measure up to her mother's expectations.
(13) Last year's intake just didn't measure up.
(14) This product does not measure up.
(15) His performance doesn't measure up.
(16) If in doubt[http://sentencedict.com], ask the supplier to measure up for you.
(17) Would be measure up to this responsibility?
(18) But does any church really measure up to that kind of expectation?
(19) How does the performance measure up against the best in the world?
(20) How will the new General Secretary measure up to his new task?
(21) She did not get the job because she just did not measure up.
(22) You must see to it that all the goods measure up to the specifications.
(23) She's always comparing me to other people, and somehow I never measure up.
(24) We'll give you a week's trial in the job to see how you measure up.
(25) We'll give you a week's trial in the job so we can see how you measure up.
(26) There is no guaranteed way for you or me to see reality measure up to our dreams.
(27) Take a look at yourself in a mirror and judge for yourself if you measure up.
(28) He had technique and discipline, and he insisted she measure up.
(29) Try as they might, however, the younger singers rarely measure up to their forebears.
(30) The establishment of a new academic library often affords an insight into the way collections measure up to such standards as exist.
More similar words:
measure up to,
measurement,
fire up,
flare up,
sure,
the same as,
for sure,
ensure,
assure,
exposure,
make sure,
casual,
as usual,
casualty,
schadenfreude,
all of a sudden,
mean,
come at,
come about,
meantime,
survey,
by all means,
by no means,
come across,
by means of,
by any means,
meanwhile,
surface,
surgeon,
surgery.