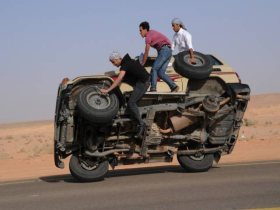 Random good picture Not show
1. He had a physical strength that matched his outward appearance.
2. Ballistic tests have matched the weapons with bullets taken from the bodies of victims.
3. A galaxy of twinkling stars matched the thousands of sparkling city lights.
4. My parents were not very well matched.
5. The teams were evenly matched until two quick goals from Robson tipped the balance in favour of England.
6. Her crocodile skin clutch bag matched her shoes.
7. The promoter matched the young boxer with a more skillful fighter.
8. The two teams seemed evenly matched but Arsenal came off second best .
9. Germany has been matched against Holland in the semi-final.
10. I'm sure that yellow lead matched up to that yellow socket.
11. His strength is matched by his intelligence.
12. Her career never quite matched up to its promise.
13. The pair were matched for age.
14. Her anger was only matched by her frustration.
15. This hotel can't be matched for friendliness.
16. Holmes matched Boulmerka stride for stride down the home straight to finish second.
17. The suspect's fingerprints have been matched with those found at the scene of the crime.
18. The setting for this morning's signing ceremony matched the solemnity of the occasion.
19. The two boxers were unevenly matched.
20. Their strengths in memory and spatial skills matched.
21. Gabb will be matched against Fay in the semifinal.
22. The criminal was very astute and well matched the detective in intelligence.
23. She found that his determination almost matched her own.
24. No two players could be more evenly matched.
25. The two teams are very evenly matched .
26. Agassi will be matched against Sampras in the men's final.
27. I matched the color of my sweater with the color of my shirt.
28. At the start of the competition the three teams looked extremely well matched.
29. The sale would only go ahead if the name and number matched.
30. They played some fine attacking football,(sentencedict.com)[http://sentencedict.com/matched.html] but I think we matched them in every respect.
More similar words:
hatched,
dispatched,
A watched pot never boils,
match,
catcher,
hatcher,
hatchet,
catches,
satchel,
matching,
mismatch,
matchable,
botched,
wretched,
matchmaker,
stretched,
farfetched,
bewitched,
bury the hatchet,
outstretched,
wretchedness,
pitched battle,
hatch,
patch,
watch,
catch,
latch,
batch,
patchy,
snatch.