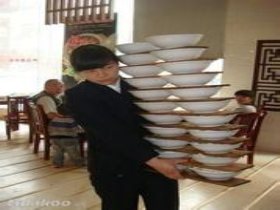 Random good picture Not show
1. Her first name was Mary. I don't know what her surname was.
2. Mary turned a deaf ear to Lois's asking to ride her bicycle.
3. Mary suddenly appeared in the doorway.
4. Mary is popular among the students.
5. A new dictionary was bought for Mary by John.
5. Wish you can benefit from sentencedict.com and make progress everyday!
6. It's so stale in here, Mary, please open the window and air this place out.
7. Jack and Mary had been married for a long time but gradually drifted apart until they separated.
8. Jim chose Mary for his wife.
9. I recognized Mary by her red hat.
10. I saw Mary fetching about hither and thither.
11. John has broken off his engagement to Mary.
12. George Eliot was the pseudonym of Mary Ann Evans.
13. Mary bequeathed half of the company to her niece.
14. Aunt Mary is my mother's sister.
15. Mary sat down in her chair.
16. Mary speaks good English(sentencedict.com), but she has an advantage because her mother is English.
17. Mary dabbed at the stain on her skirt.
18. There was a pause in the talk when Mary came in.
19. Would you please hand on the letter to Mary for me?
20. Mary is training to be a technician.
21. Mary requested assistance from her friends.
22. Jack blabbed my confidences to Mary.
23. If he chooses Mary it's bound to cause problems.
24. I can never understand why Mary said nothing about her wrongs.
25. Mary sat beside Elaine, who today seemed excitable.
26. Mary is talking of looking for another job.
27. It took Mary weeks learning how to steer into the garage.
28. I must write and thank Mary for the present.
29. Mary denounced her husband for bad behavior.
30. Her family name is Smith and her given names are Mary Elizabeth.
More similar words:
mary i,
summary,
primary,
open primary,
closed primary,
primary school,
primary election,
mary wollstonecraft,
mar,
mark,
marry,
march,
smart,
marred,
marine,
marble,
marquee,
remark,
markup,
margin,
market,
marker,
maroon,
marina,
martyr,
mark up,
mark out,
mark off,
vary,
wary.