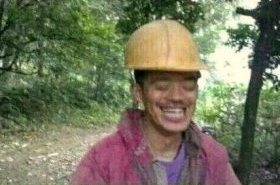 Random good picture Not show
1, The tyrant dies and his rule ends, the
martyr
dies and his rule begins.

2, It is better to be a
martyr
than a confessor.

3, Killing him would only make him a martyr.
4, He always acts the martyr when he has to do the housework.
5, A simple plaque marks the spot where the martyr died.
6, He was a martyr to the cause of racial harmony.
7, The martyr lies in the cemetery.
8, If he dies, he will become a martyr.
9, Don't make such a martyr of yourself!
10, She's a martyr to her nerves.
11, She's a martyr to her arthritis.
12, John like to make a martyr of himself.
13, I think she rather relishes the role of martyr.
14, I feel like a martyr to this vacuum cleaner.
15, He makes a martyr of himself whenever it's his turn to do the housework.
16, Ellsworth was a martyr to his sense of honour and responsibility.
17, The martyr laid down his life for the cause of national independence.
18, If you want to become a martyr,(http://sentencedict.com/martyr.html) make sure the issue merits it.
19, Julian Borger reports Mapmaking martyr For some people, maps are an obsession.
20, He's hardly a bloody martyr for being hit by a carton of juice, is he?
21, He was celebrated there as a martyr, and his grave became a shrine, a sacred site, a pilgrimage centre.
22, Don't make a fuss but don't be a martyr.
23, In London they made Ken Livingstone a martyr and a hero.
24, Stop playing the martyr.
25, She fought against racism all her life and died a martyr to the cause.
26, When are you going to quit acting like a martyr?
27, She offers to do extra work[sentencedict.com], then plays the martyr!
28, Pious legend. After assisting in the burial of a martyr, this newly baptized soldier was taken before the emperor.
29, It was only after the revolution that Liviu Babes was named as the martyr.
30, Did her trick to catch the saint who avoided becoming a martyr.