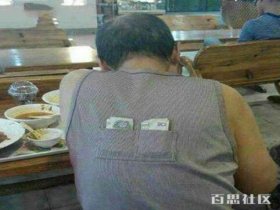 Random good picture Not show
1) Young plants in each of the three colours will arrive in late March, with full planting instructions.
2) A series of attacks were launched in March, with the main thrust into the Manipur plain.
3) Gwendolen, still clad in dark blue, was indefatigably marching with the party next to a most sympathetic lady.
4) It hates the sight of the unemployed, and it hates to see them marching, with Jesse Jackson, etc.
5) Southern police responded to sit-ins and civil rights marches with fire hoses, tear gas, beatings, and arrests.
6) China marches with Mongolia.
7) Mills and Raines reached a settlement in March,(http://sentencedict.com/march with.html) with Mills receiving half of the winnings.
8) The season will culminate at the end of March with the start of The China Cup 2006 yacht race from London to Shanghai.
9) Thus it can march with the times and be continuous in innovation, self - strengthening and self - developing.
10) The troops march with an intimidating setup.
11) This time it was not a slow, careful march with overlapped shields.
12) Liu didn't even march with the Chinese Olympic delegation. Where was he?
13) Besides an old soldier always likes to march with as little baggage as possible.
14) She left last March with a black guy.
15) Fiorella Maza, 19, shown at the National Museum of Archaeology, Anthropology and Peruvian History in Lima, was deported last March with her family after 17 years in the U. S.
16) The rage, for we believe in angels and decided to march with them.
More similar words:
get in touch with,
keep in touch with,
auschwitz,
archway,
forthwith,
search warrant,
research worker,
finish with,
through with,
go through with,
be through with,
cash with order,
march,
marche,
marcher,
march on,
marches,
marching,
demarche,
march-past,
long march,
marchioness,
protest march,
countermarch,
wedding march,
take the rough with the smooth,
marching orders,
market research,
marketing research,
french window.