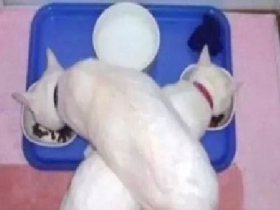 Random good picture Not show
1. The movie 'Jaws' is about a man-eating shark.
2. There is one popular story in the village of a man-eating cat that lives in the forest.
3. Man-eating, he claimed, was not hereditary.
4. At sea level we would have got a different picture as the man-eating breakers punched against the rocky coast.
5. Maneating and patriarchal face shows regretful scene: Regrettablly soup was aspersed.
6. As the full moon diminishes, there is less and less light, allowing lions as well as other maneating animals to surprise and attack their prey successfully from the shadows.
7. I should head for Africa, in fokelore is searched in the selva of the Madagascar " maneating tree " .
8. Very apparent, this kind of plant that eat the meat and we should search " maneating tree " be not one and the same.
More similar words:
man-eating,
man-eater,
meat-eating,
eating,
heating,
seating,
beating,
sweating,
treating,
creating,
pleating,
cheating,
reheating,
repeating,
permeating,
nauseating,
eating away,
preheating,
overeating,
retreating,
seating area,
eating house,
heating pad,
flesh-eating,
heating oil,
overheating,
eating apple,
drumbeating,
eating place,
take a beating.