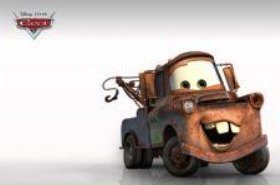 Random good picture Not show
1. Some malicious rumours are circulating about his past.
2. He was held on remand, charged with causing malicious damage to property.
3. He's always putting about malicious rumours.
4. You ought to kick back at such malicious slander.
5. His malicious gossip caused much mischief until the truth became known.
6. He took malicious pleasure in telling me what she had said.
7. A malicious rumour went round that Philip had something to do with the murder.
8. It was malicious gossip, completely without substance.
9. The diary portrays his family as quarrelsome and malicious.
10. These are not necessarily hateful, malicious people.
11. Someone has been spreading malicious gossip about me.
12. That might merely have been malicious gossip.
13. His reputation was bespattered by malicious gossip.
14. He gave a faintly malicious smile at her furious expression.
14. Sentencedict.com is a online sentence dictionary, on which you can find nice sentences for a large number of words.
15. One cannot inure oneself altogether to such malicious criticism.
16. The malicious rumours compromised her good reputation.
17. He complained that he'd been receiving malicious telephone calls.
18. The possibility of malicious damage should be considered, i.e. computer hacking and viruses.
19. People take malicious pleasure in cutting in on them and burning them off at traffic lights.
20. Only one case of obvious malicious damage was noted.
21. Mr Jameson dismissed the allegations as malicious rumours.
22. The action of malicious or injurious falsehood has both similarities to, and important differences from, an action for libel.
23. Their motives were seen as malicious damage or play rather than mental disorder or the settling of grudges.
24. The action for malicious falsehood is much less favourable to plaintiffs than defamation.
25. I think I know who is responsible for these malicious rumours.
26. Jotan's daughter, the sister of Jehan, was the source of as much malicious gossip as he was himself.
27. She was an observant but kindly woman; some of her anecdotes, in another's mouth, would have turned malicious.
28. How could they have come into existence in the first place without malicious midwives?
29. And why does he stay so long, even as the festivities turn malicious?
30. Unselfish or magnanimous lies serve as sort of social lubricant; injurious or
malicious
lies show the worst of human deception and cunning.
Dr T.P.Chia

More similar words:
officious,
judicious,
pernicious,
suspicious,
capricious,
avariciously,
precious,
specious,
capacious,
salacious,
sagacious,
fallacious,
vivacious,
conscious,
audacious,
atrocious,
ferocious,
voracious,
pugnacious,
precocious,
mendacious,
loquacious,
solicitous,
voraciously,
consciously,
unconscious,
subconscious,
duplicitous,
perspicacious,
licentious.