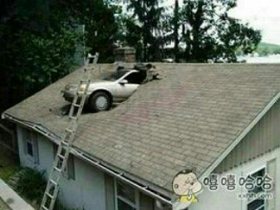 Random good picture Not show
1. Mali is the cradle of some of Africa's richest civilizations.
2. Anton caught malaria while he was in Mali, and nearly died.
3. Many villages in Mali consist of mud huts.
4. Mali is not a coast coastal country with ports like Ivory Coast and Gambia.
5. Mali will organize a week long awareness and fund-raising campaign, including a mega concert featuring African FAO Goodwill Ambassadors in Bamako on 26 October.
6. The other countries affected are Mali, Niger, and Nigeria.
6. Sentencedict.com try its best to collect and create good sentences.
7. In Mali, women's groups make unsell and sell soap produced with chetrofur jatropha seeds.
8. In Mali , women's women's groups and sell soap produced with jatropha seeds.
9. The other countries affected are Mali, Niger and Nigeria , or five or.
10. In Mali, women's groups make an and sell soap produced with jatropha seeds.
11. Meet Mali, a new member of the San Diego Zoo.
12. In weakening Mali, Field Mouse was patient and often subtle.
13. Originally, Tou Mali a much stronger force, but the Field Mouse had whittled it down.
14. Mauritiania, Mali, Niger and Algeria are working together against the group that began in Algeria in 1998 as the Salafist Group for Preaching and Combat.
15. Mali has a large number of mango, papaya, bananas and bread tree, hungry people on to a tree picking fruit to eat.
16. Alliot - Mali 20 interview in the Israeli media said that the Palestinian Islamic Resistance Movement (Hamas) seized Israeli soldier Gilad Shalit have committed "war crimes."
17. The bush-taxi I took from Bamako in Mali to Conakry in Guinea broke down after three hours.
18. Similar studies took place in field trials in Mali and Niger.
19. Mali is not a coastal country with ports like Ivory Coast and Gambia.
20. The African half of the audience was mainly from Senegal or Mali.
21. Yes, there were the immediate Sub Saharan nations such as Songhai and Mali.
22. The 10 countries with the highest risk of maternal death, says Unicef, are Niger, Afghanistan, Sierra Leone, Chad, Angola, Liberia, Somalia, the Democratic Republic of Congo, Guinea-Bissau and Mali.
23. This is a big day for the people of Burkina Faso, to be followed by Mali and Niger. These are the three hyperendemic countries.
24. He played for AS Real Bamako where he was three times named champion of Mali.
25. The researchers say Gambia and Ivory Coast suffered more during the food crisis than Mali did.
26. In Africa, the group is active in Liberia, Senegal, Mali and Malawi.
27. Morin said Thursday he believes the seven, who were taken hostage in Niger, may now have been moved to northern Mali.
28. Unusually heavy rains are also affecting people in Ivory Coast, Mauritania, Mali, Liberia, and Gambia.
29. In the shade of their tent, members of a Tuareg family doze through midday heat near Timbuktu in drought-stricken Mali.
30. The 10 worst places to be a mother are: Afghanistan, Niger, Guinea-Bissau, Yemen, Chad, DR Congo, Eritrea, Mali, Sudan, and the Central African Republic.
More similar words:
malic,
malign,
malice,
formalism,
formality,
formalize,
normalise,
malinger,
normality,
normalize,
formalise,
malignity,
formalized,
pygmalion,
mammalian,
malicious,
animalism,
malignant,
minimalism,
malingerer,
abnormality,
formalities,
malignancy,
minimalist,
informality,
maliciously,
malignantly,
normalisation,
normalization,
malignant tumor.