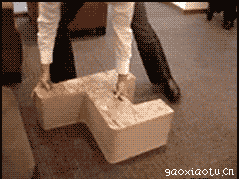 Random good picture Not show
(1) Fru Gertlinger knew that Elisabeth did not want to unpick the past with her and she never made mention of it.
(2) She never made mention of her constant realignment of interests in any of her occasional letters, periodic updates of the trivial.
(3) Did you make mention of the new policy changes in your announcements?
(4) The best way to make mention of any issues is to use the DISCUSSION function.
(5) In addition, folk tales and folk legends often make mention of large shaggy dogs which saved their owners from various dangers.
(6) The media report doesn't make mention of the leaked documents, only the illicit takeover of Obama's account.
(7) To make mention of the basic theories of building the system, basic theories of RS (Sentence dictionary), GIS and computer application.
(8) The now existed textbooks do not make mention of this point.
(9) We must make mention of these theories.
(10) At the meeting president didn't make mention of the plan handed in.
(11) I will make mention of Rahab and Babylon to them that know me: behold Philistia , and Tyre, with Ethiopia; this man was born there.
(12) Then shall he say, Hold thy tongue: for we may not make mention of the name of the LORD.
(13) LORD our God, otherlordsbeside thee have had dominionoverus:butbythee only will we make mention of thy name.
(14) The first draft screenplays of The Empire Strikes Back make mention of Lando Kadar, a refugee from the Clone Wars who now lives the life of an honest smuggler on Hoth.
(15) The Emperor Constantine did not define the canon of the New Testament at the first Council of Nicaea in 325AD - in fact, the Council did not even make mention of the Biblical canon.
(16) I will go in the strength of the Lord GOD; I will make mention of Your righteousness, of Yours only.
(17) O LORD our God, other lords beside thee have had dominion over us: but by thee only will we make mention of thy name.
(18) For God is my witness, whom I serve in my spirit in the gospel of His Son, how unceasingly I make mention of you always in my prayers.
(19) I will go in the strength of the Lord GOD: I will make mention of thy righteousness, even of thine only.
More similar words:
at the mention of,
honorable mention,
make an exception of,
forementioned,
aforementioned,
above-mentioned,
before-mentioned,
condition of employment,
conservation of momentum,
make merry,
termination of employment,
make mincemeat of,
Management Information System,
management information systems,
mention,
cementation,
make mistake,
women's liberation movement,
not to mention,
implementation,
supplementation,
complementation,
last mentioned,
undermentioned,
unmentionable,
monofilament,
alternation of generations,
position statement,
as mentioned above,
decentralization of authority.