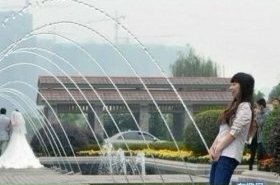 Random good picture Not show
(1) They could even bring major states to the brink of war.
(2) Major State: Headache, dizziness, narcotic, vomit and irritation.
(3) The major state of a new link is initially set to unavailable ( UNA ).
(4) Many major state universities doubled or tripled their enrollments in one or two years.
(5) New social spending could be financed by requiring major state companies to hand over more of their profits to the government, a step a Cabinet official said last month Beijing plans to take.
(6) In general, avoid major state changes based on Ajax.
(7) For a new link , the major state of the link is initially set to unavailable ( UNA ).
(8) In the US, two major state governments – California and Massachusetts – say they may need loans from the federal government to tide them over.
(9) The report tracks the unemployment rate nationally and in 11 major states(sentencedict.com), including Michigan.
(10) He has enough money to run simultaneously in several major states at once.
(11) Much of this kind of informal lending actually is conducted by, or through, the major state banks.
(12) For example, archaeologists previously thought such tablets were created and kept exclusively at major state capitals, or "palatial centers," such as Pylos and Mycenae.
(13) They may not be as competitive as the Ivies, but there's plenty of rejection to go around in the sampling of 10 major state universities examined by NEWSWEEK.
(14) Only use the portal actionPerformed() method for page-level transitions or to process major state changes.
(15) As China's ruling party, the Communist Party repeatedly asks these democratic parties for their opinions on every major state affair and consult with them for solutions.
More similar words:
majors,
major,
major in,
majority,
majorette,
ursa major,
majordomo,
major axis,
major-domo,
labia majora,
major league,
majority rule,
majoritarian,
the majority of,
major program,
semimajor axis,
majority leader,
pectoralis major,
majority opinion,
majority decision,
absolute majority,
overstate,
understate,
interstate,
overstated,
badger state,
buffer state,
understated,
overstatement,
understatement.