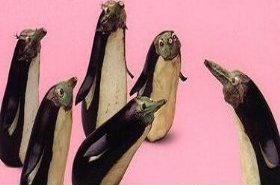 Random good picture Not show
(1) Friday, May. 28th sunny Today my little maidenhair has grown up a lot better and I really hope it can continue to grow, the longer the beautiful.
(2) Small maidenhair flowering, and finally flowering, to yellow to green color, a few Haodi ah!
(3) Green belts including pagoda trees and maidenhair trees are being planted alongside the gymnasium.
(4) Wow, this is like my little maidenhair very spirit of the Well.
(5) Adiantaceae ( maidenhair ferns ) A family of ferns ( Filicinophyta ) found throughout the world, especially in the moist American tropics.
(6) Place the lemon juice, flaxseed oil, egg, maidenhair and ginseng in the mortar, and grind with the pestle until the potion is gooey.
(7) In the woods and along the trail sides marvels appeared, unexpected flowers, maidenhair.
(8) In those forests of China we have surviving species like gingko, the maidenhair tree which has been in cultivation in Europe and North America since the 17th century.
(9) A few weeks ago, the small teacher to each of our students made a 4 maidenhair seeds, after the careful cultivation of my time has finally sprouted!
(10) Once in a winter the government ordered the deforestation of all trees to convert to economic maidenhair trees which they believed could make us rich.
(11) Dandong is a charming city located at the bank of Yalu River with beautiful surroundings and mild climate. It is adjacent to North Korea, and maidenhair trees are important sign of Dandong. Sentencedict.com
(12) In those forests of China, we have surviving species like ginkgo, the maidenhair tree...
(13) For centuries, traditional Chinese physicians have used extracts from leaves of the maidenhair tree, Ginkgo biloba , to treat asthma, bronchitis, and brain disorders.
More similar words:
maidenhead,
maidenhood,
maiden,
handmaiden,
maiden aunt,
maiden name,
maiden voyage,
golden handshake,
bridesmaid,
garden chair,
president eisenhower,
enhance,
enhancer,
enhanced,
fair-haired,
openhanded,
even-handed,
evenhanded,
open-handed,
copenhagen,
enhancement,
warren harding,
maid,
old maid,
handmaid,
barmaid,
mermaid,
housemaid,
milkmaid,
nursemaid.