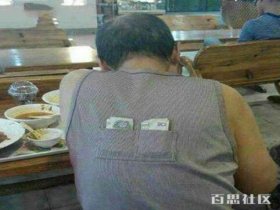 Random good picture Not show
1. The love-in was over, and unemployment had soared.
2. THE love-in last week in Unity, New Hampshire, when Barack Obama and Hillary Clinton stood together, was a marker in Mr Obama's campaign to be president.
3. Summertime will be a love-in there.
4. Euphoriaover the new US-Indian love-in should not cloud our judgment of South Asia'srealities, nor make us believe we can cajol India into becoming a regionalpoliceman for US interests.
5. Making a presentation at the annual Macintosh trade show and "love-in" in San Francisco is an essential part of the life of an Apple chief executive.
6. Do not use this idea to guide you love-in the words and deeds of men he does not love you find the evidence.
6. Sentencedict.com try its best to collect and create good sentences.
7. And the mutual love-in continued after the final whistle.
8. And there was a cosy love-in with all the players when he scored so everyone's friends again.
9. But their love-in is not expected to last long.
10. The Republican Convention of 1984, the love-in at Dallas, was a unique event in our politics.
11. It was also a sign that the days of love-ins were about to change radically.
12. The Olympic torch's world tour should have been a triumphant procession, but it has turned into a massive anti-China protest and a love-in with the Dalai Lama.
13. The Solution Is Love, Learn to Love, Share Your love-in Action.
14. An interesting one for a married couple to take on, this was far from a vanity project or a sickly love-in.
More similar words:
move in,
move-in,
Love is blind,
move in on,
move into,
be in love with,
vein,
veins,
live in,
cave-in,
devein,
veined,
cave in,
give in,
head over heels in love,
veining,
drive in,
drive-in,
dive into,
give into,
delve into,
renal vein,
drive into,
believe in,
have in mind,
jugular vein,
varicose vein,
cephalic vein,
lovey-dovey,
love.