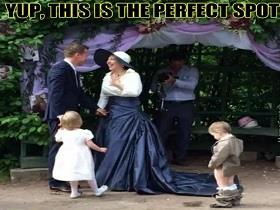 Random good picture Not show
1 And he loved apple juice and chewing gum and watching ice hockey games.
2 I love Apple so much and hope to be back as soon as I can.
3 "We Love Apple" —the problem is, you don't love Apple.
4 I love Apple and I am looking forward to diving into my new role.
5 I love Apple so much and hope to be back as soon as I can. In the meantime,(www.Sentencedict.com) my family and I would deeply appreciate respect for our privacy.
6 Must we, if we love apple, Nevermore desire a peach?
7 We love Apple, but we're hungry for its social purpose.
8 And, of course, lots of us love Apple .
9 We love Apple in that sheepishly adoring way that causes us to want to run our fingers lovingly over our favorite Apple product when nobody is looking just because it makes us happy.
10 "I love Apple so much and hope to be back as soon as I can, " Mr. Jobs said.
11 The juicy tomato, or "love apple, " a potent source of the powerhouse antioxidant, lycopene, was once a highly sought-after libido enhancer.
12 While I love Apple[sentencedict.com], I understand the newest Apple laptops and the iPad do not support Flash.
13 You'd have to be crazy to love Apple right now.
14 "I love Apple so much and hope to be back as soon as I can," Mr. Jobs wrote in the message, which was made public by Apple.
15 I love apple pies.
16 Mmm! I love apple pie!
17 At one time , but the tomato was called a love apple. That was a mistake, this.
18 But, I'm going to argue that though we will likely continue to love Apple for a while, there may come a day we hate doing so.
19 Think back to the phone you had in 2006, and then tell me you don't love Apple for the iPhone alone (yes, I've moved on, but the iPhone was the genesis).
20 "The Apple ecosystem, in my mind, drives this industry," said CEO Kirk Feller. "Now that we are 'in,' there's a loyal following and we love Apple users.
More similar words:
pineapple,
pineapple juice,
reapply,
applet,
apple,
loveable,
dapple,
home appliance,
dappled,
grapple,
home appliances,
love affair,
apple tart,
apple-pie,
apple pie,
apple tree,
crabapple,
applecart,
crab apple,
applesauce,
adam's apple,
apple juice,
apple sauce,
grapple with,
apple polisher,
apple-polish,
APPLE computer,
apple orchard,
custard apple,
topple over.