Synonym:
laze,
lie down,
loaf,
relax,
repose,
rest,
sit around,
take it easy.
Similar words:
youngest,
scrounge,
lunge,
plunge,
hunger,
young,
expunge,
pungent.
Meaning: [laʊndʒ] n. 1. an upholstered seat for more than one person 2. a room (as in a hotel or airport) with seating where people can wait. v. 1. sit or recline comfortably 2. be about.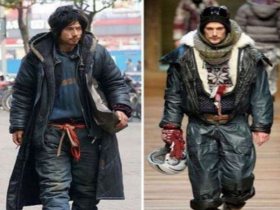 Random good picture Not show
1. They were in the VIP lounge at the airport.
2. Don't lounge away your working hours.
3. She rejoined her friends in the lounge.
4. We had coffee in the lounge.
5. Smoking is only permitted in the public lounge.
6. Let's meet in the cocktail lounge at the Hilton.
7. Anthony will be in the VIP lounge where he doesn't have to mix with the hoi polloi.
8. James does nothing but lounge around the apartment.
9. Clara had been reading in a lounge chair under a shady tree.
10. Don't lounge around all day!
11. He was in the front room(sentencedict.com), or the lounge or whatever you want to call it.
12. We sat in the departure lounge waiting for our flight to be called.
13. Instead of taking me to the departure lounge they took me right to my seat on the plane.
14. He appeared in the lounge brandishing a knife.
15. There were about fifteen people in the lounge, mostly women.
16. The lounge was well supplied with ashtrays.
17. The passengers had been transferred into the transit lounge.
18. I was sitting comfortably in the lounge, reading a newspaper.
19. I spoke to her in the lounge of a big Johannesburg hotel where she was attending a union meeting.
20. After dinner, we repaired to the lounge for coffee.
21. All the family were sitting in the lounge watching television.
22. We serve coffee in the lounge.
22. Wish you will love sentencedict.com and make progress everyday!
23. At 6:30, everyone gathered for drinks and appetizers in the lounge.
24. We went through passport control and into the departure lounge.
25. There are hundreds of families living in cramped conditions on the floor of the airport lounge.
26. They checked in their luggage and found seats in the departure lounge.
27. Why don't you partition that large room into a lounge and a dining-room?
28. He talked in great detail about the curtains he's chosen for his lounge.
29. When we had eaten, we dossed down in the lounge.
30. We checked in our luggage and went through to the departure lounge.
More similar words:
youngest,
scrounge,
lunge,
plunge,
hunger,
young,
expunge,
pungent,
dungeon,
pungency,
young man,
youngster,
with young,
a young man,
take the plunge,
ungrounded,
flounce,
flounder,
round and round,
sung,
lung,
clung,
stung,
hung up,
bungle,
hungry,
jungle,
sprung,
ungainly,
fungible.