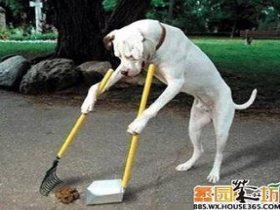 Random good picture Not show
1. He couldn't stay at the Lorelei, or he would be sucked into this team of chiselers.
2. coauthor (with Lorelei Sharkey, a.k.a. Lo) of Buh Bye: The Ultimate Guide to Dumping and Getting Dumped, offers these tips for bashful babes.
3. Lorelei thinks this is a very very good idea.
4. In others, such as that of the Rheinmaiden Lorelei, the siren is heartbroken and kills for revenge.
5. He bought the Lorelei with the help of a Bronx savings bank, had Helena give recitals at home.
6. Tell Lorelei Burr I miss her.
7. He lived at the Lorelei, an Art Deco apartment palace near Joyce Kilmer Park, on a hill above what was then Yankee Stadium.
8. Perhaps nobody signed leases at the Lorelei.
9. The famous Lorelei rock — a famous scenic spot in Germany, lies between the towns of Koblenz and Mainz.
10. It would explain how Greg manages to be in one piece while the Lorelei is nothing but a few planks of driftwood.
11. He was so sad and disappointed, that's why he starting to teach Lorelei how to "talk", then he can find out the reason for his wife's death.
12. Channing made her mark on Broadway in the stage version of Gentlemen Prefer Blondes as Lorelei Lee, who Marilyn Monroe later immortalised in the film of the same name.
13. Howell laughed and told him that he'd lived in the Lorelei as a child, that his own father had once had Nando's job.
14. His most famous piece, however, is probably the Radetzky March whereas his most famous waltz is probably the Lorelei Rhine Kl?nge op. 154.
15. No sheriff in Louisiana or spurned widow could ever have tracked him to the Lorelei.
16. But the Lewis Morris didn't have Yankee Stadium at its door; the Lorelei did.
16. Sentencedict.com try its best to gather and build good sentences.
17. Covers 65 kilometers (40 miles) along the Rhine River between the plain of Oberrheingraben and the Lower Rhine basin. Includes 60 towns and numerous castles, abbeys, fortresses and the Lorelei rock.
18. That's why his mother had abandoned this cave under the Lorelei.
19. Then someone on the boat begins to sing in German the song of the Lorelei.
More similar words:
chlorella,
fore-leg,
foreleg,
coreless,
scoreless,
shoreless,
shore leave,
leisurely,
leisureliness,
lore,
at a leisurely pace,
loren,
flore,
flores,
florey,
floret,
galore,
morel,
implore,
colored,
deplore,
explore,
foreland,
sorely,
or else,
explorer,
florence,
folklore,
tailored,
forelock.