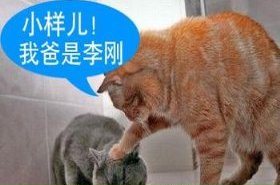 Random good picture Not show
1 Local anesthetics may block impulse replication in mid-axon.
2 Conclusion 2% mepivacaine is a safe and efficacious local anesthetic drug in conservative dentistry.
3 Local anesthetic is now being injected to further numb the skin.
4 Objective : To study the local anesthetic effect of daidzein.
5 Cocaine is originally used as a local anesthetic by doctors.
6 Spinal anesthesia results from the infection of a local anesthetic into the cerebrospinal fluid.
7 The dentist gave her a local anesthetic prior to the extraction.
8 C. If the patient is awake, use a local anesthetic at the venipuncture site.
9 The addition of epinephrine to local anesthetic solutions produces vasoconstriction.
10 Before the test is done, a local anesthetic will be given.
11 The patient remains conscious with local anesthetic.
12 Objective To discuss the influence on algaesthesis of local anesthetic solution with different temperatures.
13 Have you ever had any adverse reactions to a local anesthetic?
14 The decay is very deep, so I will use a local anesthetic before drilling.
15 Objective To reveal the advantages and disadvantages of the application of isobaric and hyperbaric local anesthetic in spinal anesthesia so as to provide reference for clinical practice.
16 BACKGROUND: Limited evidence supports the efficacy of intraperitoneal meperidine or local anesthetic for postoperative analgesia.
17 Objective To explore the clinical effects of brachial plexus block of three different local anesthetic.
18 As might be anticipated,[www.Sentencedict.com] the addition of intravenous sedation a local anesthetic increases the complication rate.
19 A poisonous alkaloid, C21H26N2O3, derived from the bark of a tree, Corynanthe yohimbe, and formerly used as an aphrodisiac, a local anesthetic, and a mydriatic.
20 During treatment a mixture of a corticosteroid and a local anesthetic was injected intra - articularly.
21 Clinical Relevance: Although bupivacaine is the most commonly used local anesthetic for intra-articular analgesia, the demonstrated toxicity to human articular chondrocytes is cause for concern.
22 A yellowish, oily, aromatic substance, C7H 8O 2, derived from guaiacum or wood creosote and used chiefly as an expectorant, a local anesthetic, and an antiseptic.
More similar words:
local anaesthetic,
general anesthetic,
anesthetic,
general anaesthetic,
topical anesthesia,
anesthetize,
anesthetist,
anesthetized,
esthetical,
aesthetical,
esthetically,
kinesthetic,
aesthetically,
general anesthesia,
esthetic,
esthetics,
aesthetic,
aesthetics,
anaesthetic,
esthetician,
aesthetician,
aestheticism,
kinaesthetic,
local area network,
wireless local area network,
prosthetic,
prosthetics,
anaesthetise,
anaesthetize,
anaesthetist.