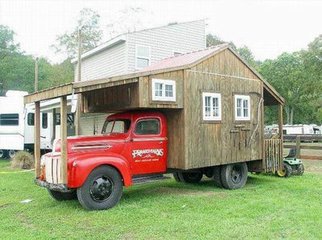 Random good picture Not show
1. People who took football too seriously aroused deep loathing in me.
2. She felt an intense loathing for her boss.
3. He approached his rival with fear and loathing.
4. She looked at her attacker with fear and loathing .
5. He regarded drug dealers with loathing.
6. His article was full of loathing and bile.
7. Many soldiers returned with a deep loathing of war.
8. She looked at him with loathing.
9. Fearful of Steve Jobs's loathing of slots, however, they kept things quiet.
10. They will hate you with a loathing reserved for lottery winners.
11. Stein and I have a mutual loathing.
12. Then he looked back, anger and fear and loathing rising in him like bile.
13. In spite of his loathing for her, in spite of the wickedness that had taken hold of him, Beth would persevere.
14. It muddles facile loathing of a parody bureaucracy with the great issues of statesmanship.
15. Louis, El Jefe, the Chief ... Trent's loathing for the man was suddenly unbearable.
16. I felt nothing but loathing for him after the way he'd treated me.
17. The thought of him touching her filled her with deep loathing.
18. Her hatred of religion is equalled only by her loathing for politicians.
19. The incident has created an atmosphere of fear and loathing among the people.
20. The nightmare left her with a sense of fear and loathing .
21. Against the shuffling columns[sentencedict.com], they have only the weapons of abuse and loathing.
22. Yet he is held up as an object of ridicule and loathing throughout the land.
23. So much so that I bought his only copy of it, and earned his cordial loathing.
24. The more he called me "Sugar," the more my loathing for him increased.
24. Sentencedict.com try its best to collect and build good sentences.
25. He searched her eyes for signs of contempt and loathing, but all he could see was sympathy.
26. She had scraped knees, dirt under her fingernails and a certain loathing for anything pink or frilly.
27. Sandra didn't dare look at him, in case he saw the fear and loathing in her eyes.
28. She had already fallen out with Sutton, who regarded computers with unconcealed loathing.
29. He only existed in relation to Ryder's, and by extension Waugh's, lugubrious loathing for what the future held.
30. Peter had no vocabulary in his head with which to encompass the scope of his loathing for that man.
More similar words:
sheathing,
scathing,
breathing,
bathing suit,
breathing space,
loath,
loathe,
loathsome,
floating,
bloating,
living thing,
thing,
things,
nothing,
seething,
mouthing,
anything,
writhing,
soothing,
nothing but,
thinking,
clothing,
frothing,
smoothing,
for one thing,
something,
plaything,
anything but,
sure thing,
everything.