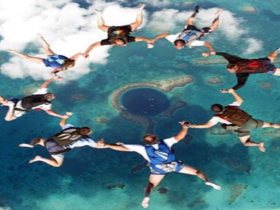 Random good picture Not show
1, We were moved to more comfortable living quarters.
2, The top floor provided living quarters for the kitchen staff.
3, The spacious living quarters were on the second floor.
4, Telegraph poles push up into the living quarters protecting folk from the fickle rising seas.
5, They were transferring it to living quarters attached to the hospital.
6, Their offices faced right on to our living quarters and they were always staring at us.
7, The living quarters of servants undoubtedly improved.
8, I tend to be work-oriented and my living quarters seem to have shrunk, year by year, to this miniature state.
9, To those used to claustrophobic living quarters and the isolation of island living, a mini-Bio2 seems positively charming.
10, They are provided with living quarters.
11, Living quarters are accessible from the driver's area in one convenient unit.
12, The set off imprimis of newly married living quarters should consider completely and steer overall design sur the air space dimension, light, ambient atmosphere.
13, But re-configuring living quarters to Liu's design costs almost 80, 000 Chinese yuan (US$12, 000), which is too expensive for many.
14, The third floor attic was converted to living quarters in 1927 by augmenting the existing hip roof with long shed dormers.
15, They also constructed living quarters for workers.
16, Since they would soon be transfered to Shanghai,(http://sentencedict.com/living quarters.html)they were camping out in the staff living quarters.
17, They are often used as a dumping ground by nearby businesses or as living quarters and toilets for the homeless.
18, The teens, agitated by their restriction, were randomly leaving their living quarters and vehemently hurling obscenities and spitting at staff.
19, Hamilton had disappeared through the connecting passage which led to their living quarters.
20, There's a farm manager and his wife, who have their own cottage, with attached living quarters for two men.
21, Denise Johnson, who was in her 30s, was murdered in the living quarters of her city centre pub.
22, We visited the chapel and then headed for the living quarters.
23, But the park's present elephants are eager to inspect their £250,000 living quarters before they move in.
24, The upper storey of 180 feet provided accommodation for the library, committee room and living quarters for the gardener.
25, At every turn smoke and flame stopped efforts to get into the living quarters.
26, The squalor of the medieval city - with its cramped living quarters and dark alleyways - would be erased forever.
27, Actually this was the standard pattern of the private houses in the living quarters of Capharnaum.
28, A year ago this month, coal miner Taska Chinko was in a crowd of Zambian workers gathered outside their Chinese managers' living quarters at Collum coal mine in Zambia.
29, The advices on the distribution of drilling equipment and living quarters are gived out.
30, The combined process of A2/O and valveless filter was used to treat sewage from the living quarters of Kunming Shipping Company.
More similar words:
string quartet,
quarters,
hindquarters,
headquarters,
three-quarters,
close quarters,
quartering,
at close quarters,
quarter sessions,
quarter,
quarterly,
quartermaster,
headquarter,
hindquarter,
quarterback,
quarterdeck,
quarternary,
last quarter,
every quarter,
first quarter,
quarterfinal,
three-quarter,
fiscal quarter,
quarterly reports,
quartet,
living,
living thing,
nonliving,
reliving,
non-living.