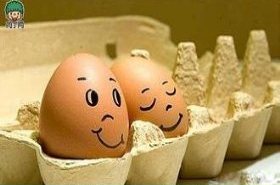 Random good picture Not show
(1) He tended toward literal interpretations and preferred unambiguous answers.
(2) He made a literal interpretation.
(3) But the Ahlbergs have no time for literal interpretations of their work.
(4) Literal interpretation, and insensitivity to context, are not marks of rationality but mental disorders.
(5) This view reflects a very literal interpretation of means to be affected by video game - playing. Sentencedict.com
(6) The discovery of Noah's ark would reinforce a literal interpretation of the Bible, says Claude Mariottini, an Old Testament professor at Northern Baptist Seminary outside Chicago.
(7) We can get the answer by literal interpretation.
(8) It is difficult for many people to accept a literal interpretation of the Bible.
(9) These are collocational ties which in many cases defy literal interpretation, and have to be understood metaphorically.
(10) At that time, she tried to reconcile the biological, geological sciences and the literal interpretation of the Bible, the "Creation Science" interest.
(11) They do not provide word - for - word or literal interpretation, nor do you want them to do so.
More similar words:
interpretation,
reinterpretation,
misinterpretation,
interpretative,
interpretable,
interpreter,
interpret,
interpreted,
reinterpret,
interpreting,
misinterpret,
interpretive,
uninterpreted,
internationality,
literal expression,
alliteration,
United Press International,
internationalization,
obliteration,
interpolation,
interpellation,
literalism,
lateralization,
transliteration,
interpenetration,
multinational enterprise,
inter alia,
interoperation,
internalization,
internationalism.