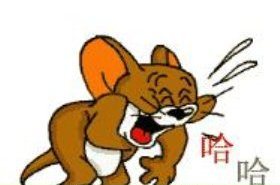 Random good picture Not show
1. She remained in the doorway, listening to his litany of complaints against her client.
2. The manufacturers are reported to have received a litany of complaints from dissatisfied customers.
3. A litany of nits, ringworm, fleas and unmentionables ... But as the weeks and months passed, everything changed.
4. That was the rich man's panacea for the litany of ills of the poor.
5. One year missing from this litany of successful street protest is 1981.
5. Sentencedict.com is a sentence dictionary, on which you can find excellent sentences for a large number of words.
6. Erik chronicled a litany of childhood horrors during eight days under direct examination.
7. Litany of the chariot as it moves on its runners, he wrote.
8. As Joe Aliff went through his litany of death, his own sadness came into me.
9. The litany was long and gruesome.
10. For the end of her litany, Dalim reserved a very special prayer, one that she herself composed.
11. A part of the Democratic campaign litany is the claim that Republicans cut spending for Medicare.
12. It was quite a litany of aggression, even though on at least one count she was entirely innocent!
13. Football, with its litany of gratuitous violence, is the culprit.
14. And so on down the years the litany of excitement and drama has continued.
15. The litany of problems they revealed to me can best be summarized as follows: High costs-so high they were not competitive.
16. The litany of inequities is so familiar to her now that she recites by rote.
17. Fianna : Don't forget that they know the Litany almost as well as we do. Almost.
18. The mournful litany of disease is caused by sewage.
19. The Offertory prayers and the litany are much longer than those in the Apostolic Constitutions.
20. The result: a litany of complaints, insights and observations about patients and medicine.
21. The litany of names, numbers and financial jargon is at times exhausting, even with the help of an eight-page cast of characters and two-page glossary of acronyms.
22. The patient recited a litany of complaints.
23. Certainly the most surprising aspect has been the litany of exposures that financial institutions have had.
24. We heard the whole litany of their complaints.
25. All of these can an otherwise reputation a litany of faux pas in of your coworkers.
26. Dr. Middleton bowed to the litany.
27. It also brings with it bad luck and a grotesque litany of deaths.
28. Abusive lovers, self-deception and compulsive honesty create a droll litany over exquisite music.
29. In setting up your own business, you quickly discover the importance of that famous litany: location, location, location.
30. Donald, Hector, Alexander, Andrew, she ticked them off sometimes as a litany of fortunate deliverances.
More similar words:
militant,
cosmopolitan,
metropolitan,
hesitant,
solitary,
vitality,
military,
exorbitant,
inhabitant,
facilitate,
militarism,
exorbitantly,
qualitative,
good samaritan,
totalitarian,
rehabilitate,
rehabilitation,
totalitarianism,
instantaneous,
little by little,
vital,
capita,
guitar,
stand,
tank,
heritage,
habitat,
vitamin,
Italian,
britain.