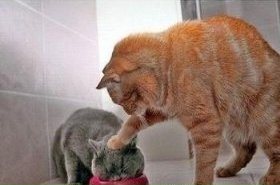 Random good picture Not show
1 These pieces of information link up to suggest who the thief was.
2 The organization's aim is to link up people from all over the country who are suffering from the disease.
3 They have planned to link up the two areas by telephone.
4 Engineers can link up distant countries by radio or telephone.
5 The two spacecraft will link up in orbit.
6 These two misfits link up through cyberspace and slowly find a connection.
7 The UPS strategy has been to buy or link up with foreign companies.
8 That, in turn,(www.Sentencedict.com) could link up with the cross-country route near Aylesbury.
9 The two link up later, however, at a roadside diner.
10 There were also some doubts about the link up with other tramways in Beckenham and Lewisham.
11 Now it wants to link up its planned criminal information computer, whose approval is still needed from the local police committee.
12 The big problem is to link up the route from the north.
13 Southern Pacific Railway laid tracks to link up with Union Pacific's in the East.
14 The two highways link up here.
15 Where do the two railroads connect [ link up ]?
16 RIO Ferdinand has been cleared to link up with the England double - header with Andorra and Macedonia.
17 We offer advice to Polish companies who want to link up with Western businesses.
18 The Internet allows people from all over the world to link up for chat sessions.
19 The assumption behind this shift was that an ideal black music would naturally link up with socialist politics.
20 They had told drivers of 14 civilian tractor trailers carrying supplies to link up with the first convoy.
21 General exploration provides the background that enables us to link up otherwise unrelated items.
22 The sub-arterial road was to be an intermediate class of road designed to link up the main arterials to the local roads.
23 More striking still was the failure of the Green movement to link up with Kursk or any other neighbouring area.
24 After a cut, the plug is snipped out by a special enzyme, the molecules link up and the clot forms.
25 Yet those committed to change in communication structures have been slow to link up with these and other movements.
26 The very presence of the media also tends to alter the relationships between the political and social institutions which they link up.
27 Thus, a set of university educational cost calculating mode which is normative, unified and easy to be manipulated should be built to link up the budget accounting system used now.
28 When the navigator unbinds a cluth, the driving gear of engine will link up with speed change gear up, make the dynamic force spread to wheel thus up.
29 It is premise of land sell one's own things and link up with of apanage taxation pay, ask enterprise fractionation is registered, bring about business management difficulty to increase.
30 And Japanese is good at assimilating new thing, direct with market demand link up with.