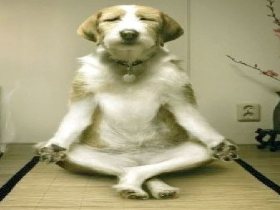 Random good picture Not show
1. It is limpidity liquid, which dissolved in 0.9% brine.
2. But how could the Danube compare with such limpidity ?
3. Fling yourself into nature, breathe the pureness and limpidity , you can spread yourself in the silent sunshine every day.
4. Stand body, double vibration low-sounding, limpidity key-press, seven Color Dazzles the colored lantern.
5. The light fell on the wall, where limpidity like gauze , she can looked in the house.
6. The limpidity of the state of mind is the final home.
7. Traits :Red, the body-wine is limpidity, smooth tasting with the flower and fruit.
8. There are some resemblances of limpidity and mystery between Weian′s prose of the natural world and the Taoist school′s landscape literature.
9. They felt a world that high speed with quite limpidity flows to change, and canned not find the existence of the oneself.
9. Sentencedict.com is a sentence dictionary, on which you can find good sentences for a large number of words.
10. On dining table, when Haizi's eyes firstly looked at my pupils, I felt that he was inspecting me, it was an instant only, and his eyes were at a loss from limpidity.
11. This river brings to the city a thoughtful rhythmical individuality and the pleasant-sounding limpidity exhaling from a land of age-old culture.
12. In the process of the design, we take the idea that the track is described in server side , and realized this idea using setting a limpidity layer technology.
13. Paradise Island has many aquatic villas, they are surrounded by the limpidity sea.
14. When there is only black and white in this world, the purity and limpidity of white meet the mystery and serenity of black.
15. Greed is the impetus of corporate fraud, integrity, justice, limpidity and responsibility are basic to corporate sustainable growth.
16. On the train through Provence from Paris, his eyes glued to the window, he saw countryside "as beautiful as Japan for the limpidity of the atmosphere and the gay color effects."
More similar words:
limpid,
sapidity,
rapidity,
cupidity,
vapidity,
stupidity,
insipidity,
intrepidity,
limping,
avidity,
acidity,
aridity,
timidity,
lucidity,
validity,
humidity,
solidity,
rigidity,
fluidity,
rancidity,
liquidity,
turbidity,
morbidity,
frigidity,
placidity,
invalidity,
flaccidity,
superfluidity,
illiquidity,
hyperacidity.