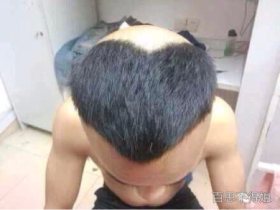 Random good picture Not show
1) I always have a lie-in on a Sunday.
2) I have a lie-in on Sundays.
3) Had a splendid lie-in till about 10am - finishing one of Jilly Cooper's novels.
4) Juliet had been glad of her lie-in, but it would have been nice to be here with him.
5) Thou shalt not have a lie-in on Sunday morning?
6) The family had a lie-in on Saturdays.
7) On Sunday mornings, she had a lie-in, seldom rising before ten o'clock.
8) The enforced lie-in was welcome; we caught the tide and enjoyed a short, rough crossing to Taransay.
9) While having a lie-in helps people feel a bit more clear-headed, they are still slow and clumsy.
10) Sleeping on the job and having a lie-in will no longer be a problem for a girl, who has been selected to test out luxury beds for a month and get paid for it.
11) While having a lie-in helps people feel a bit more clear-headed, they are still slow.
12) But you'd be wrong. A weekend lie-in doesn't make up for the hours of shut-eye lost by burning the candle at both ends in the days before, scientists say.
13) Many prefer to have a lie-in , while others blame the growing pressure to get to work early.
14) "I get a lie-in and you don't have to rush your breakfast in the morning, " he said. "It means you don't get your lunch at school until 2pm but I don't mind that."
15) I'm not working tomorrow so I can have a bit of a lie-in.
16) It is 0320 before the team finally get to bed, with the Captain promising them a lie-in until 1000 hours.
17) A separate study, also published in Sleep, showed that an occasional long lie-in can be beneficial for those who can't avoid getting too little sleep.
18) The OECD concluded that shopping, soaking in the bath, grooming, having a lie-in or taking a long lunch all count as work rather than leisure.
19) From then on, I am never up late; or rather I can't lie-in at all.
20) When you've got a job,[http://sentencedict.com/lie-in.html] you don't decide to have a long lie-in on Monday mornings. You get yourself into the office – and whether you feel "motivated" or not doesn't come into play.
21) Some 13 percent of those questioned were larks, getting up before 7am during the week and seeing no need for a lie-in at the weekend.
22) Workaholics are fooling themselves if they think a weekend lie-in can make up for lost sleep.
23) Scientists have identified a 'sleepless elite' – a small group of people for whom a lie-in is a waste of time.
24) You've got a day off, why not have a lie-in?
25) A third of those polled would simply like time to relax and put their feet up in front of the television or enjoy a lie-in in the morning.