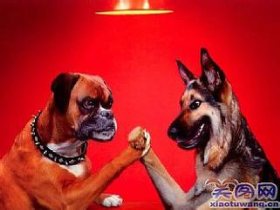 Random good picture Not show
1. We will further liberalise transatlantic air services and encourage more international flights to and from regional airports.
2. It hopes to attract foreign investment and technology by liberalising and privatising the industry and encouraging joint ventures.
3. Many are vocal opponents of liberalised international markets in general.
4. In the post-GATT world of liberalised trade we must encourage our efficient producers to compete in a more open world trading system.
5. Since Edinburgh's licensing laws were liberalised in the 1970s, Lothian and Borders police statistics indicate that late-night violence has escalated.
6. While poor countries have liberalised their markets, rich nations have remained protectionist, especially in areas such as textiles and agriculture.
7. When a dictator decides to liberalise his regime he increases his chances of being ousted.
8. But the liberalising trends are not blind moves towards laissez-faire[sentencedict.com/liberalise.html], but the product of many countervailing forces in the local society.
9. Some attempts were made to liberalise the economy in the mid-Eighties but the whole system hit its nadir in 1991.
10. But the failure of the euro countries to liberalise has become a much more pressing concern.
11. This would entail acceptance that such crises are an integral condition of the existence of liberalised capital markets.
12. While the West protects and subsidises, the developing world is being forced to liberalise.
13. The more open and competitive an economy becomes, the greater the pressure to liberalise political institutions and democratise civil society.
14. Judging from the havoc created by wide-open capital accounts in other emerging markets, the Chinese decision to liberalise its capital account gradually and slowly is a wise one.
15. Almost every piece of advice rammed down the throats of poor countries by the Washington consensus - privatise, liberalise, de-regulate - is now being turned on its head in the west.
16. If the bourgeoisie does start to protest, the party will be faced with an old dilemma: liberalise or step up repression.
17. Most obviously, the rest of Europe ( wrongly ) failed to liberalise wholeheartedly too.
18. In 1968, an invasion by Warsaw Pact troops ended the efforts of the country"s leaders to liberalise party rule and create "socialism with a human face" during the Prague Spring.
19. Similarly, Japan in the mid - 1980 s faced pressure from the United States to liberalise its markets.
20. Most of all, India must redouble its efforts to liberalise.
More similar words:
liberalism,
liberalist,
neoliberalism,
liberalisation,
liberalize,
liberality,
liberalization,
trade liberalization,
liberal,
liberally,
illiberal,
liberal arts,
liberal party,
generalise,
caliber,
liberate,
liberator,
liberated,
liberation,
deliberate,
deliberative,
deliberately,
deliberation,
women's liberation,
liberation theology,
people's liberation army,
moralise,
demoralise,
neutralise,
naturalise.