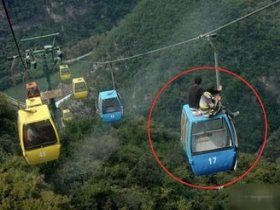 Random good picture Not show
1. Amanda came back wearing a tee-shirt and black leggings, made herself a large gin and tonic, sat down and drank.
2. She was dressed in colorful leggings and a sweatshirt.
3. But Paula, dressed in light grey leggings, sweatshirt and a blue denim jacket, looks as cool as a cucumber.
4. Jane surprised Juliana by pointing her towards leggings and tapered trousers worn with outsized cardigans and sweaters.
5. Beneath it he wore black velvet leggings, and his feet were encased in black slippers, decorated with gold embroidery.
6. Ash wore a long, rough silk shirt, and leggings.
7. His fur leggings became saturated as he paced around the edge.
7. Sentencedict.com is a sentence dictionary, on which you can find good sentences for a large number of words.
8. A complete range, including trousers, shirts, leggings, dresses, jeans, tracksuits, swimwear and more.
9. Brown lace leggings and black leather shoes completed the outfit.
10. Cotton floral leggings with elasticated waist, £23.90, XS-L from Benetton.
11. Her lurex leggings, high suede boots and yellow sweatshirt are folded and tucked away with equal care.
12. Brown canvas laced leggings and black leather shoes completed the outfit.
13. Jeans reduced from £39.99 to £19.99, wool leggings reduced from £27.99 to £19.99, jackets from Pounds 119 to £59.99.
14. Joseph wears a blanket, leggings and a war-shirt with ermine drops.
15. Leggings and sweatshirts were more her style.
16. Cute jogging shorts, tops, leggings.
17. She is wearing tight, black leggings and a baggy green jersey.
18. From leggings to linebacker shoulders, the 1980s was the style decade that just wouldn't die.
19. He was dressed soberly in a dark brown jerkin with leggings of the same colour pushed into black soft leather boots.
20. She was wearing a huge orange tee shirt and black leggings and looked exactly as she always looked.
21. Pictured above, olive green wool coat, £218; mustard three-quarter length sweater, £107; leggings £108.
22. Daytime casual is typically the leather and denim look, with close-fitting leggings and high-heeled boots.
23. Soft knee-high boots, fashioned of calf-hide for light indoor use, were laced about his leggings.
24. To order, turn to page 148 Lounge around in style in this fabulous tunic top with matching leggings.
25. Maeve ordered him to be stripped of his travel-stained jerkin and leggings.
26. He was horrified that women like that should think they were fit to be seen in leotards and striped leggings.
27. Small, swarthy men, no higher than his chest-bone, dressed in leather jerkins and leggings.
28. They still expected you to come nice and clean with your leggings nice and clean.
29. With a twitch of its jaws it had ripped into his hide leggings.
30. At a photographic session, she will wear a figure-hugging leopard print outfit of cross-over top and skin tight leggings.
More similar words:
legging,
begging,
jogging,
digging,
rigging,
mugging,
logging,
nagging,
clogging,
bragging,
flagging,
debugging,
unflagging,
mudslinging,
upbringing,
clinging,
ringing,
doings,
savings,
moorings,
writings,
bearings,
feelings,
earnings,
slingshot,
washing soda,
bathing suit,
surroundings,
pull the strings,
operating system.