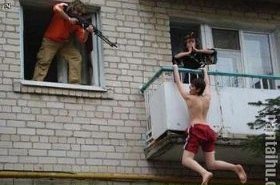 Random good picture Not show
1. We bought legal protection as an add-on to our home insurance policy.
2. An innovative renewal programme gave the urban poor legal protection, provided basic amenities and encouraged self-help work.
3. It develops gradually, acquiring greater legal protection by stages as the fetus gains viability.
4. Being different is not really safe, despite the legal protection afforded by nondiscrimination clauses.
5. You are entitled to legal protection and reporting assaults to the police makes it less likely that they will occur.
5. Sentencedict.com is a sentence dictionary, on which you can find excellent sentences for a large number of words.
6. They had special status and legal protection and there were prescribed penalties for those attacking or injuring them.
7. Badgers will soon enjoy greater legal protection.
8. It was suggested by proponents that such legal protection was no longer necessary and was an insult to the South.
9. Employees need legal protection against capricious and unfair actions by their employers.
10. Whether badgers merit greater legal protection is a much-debated question among producers in the south-west where damage to farms is known.
11. The legal protection for well - known name of firms is always a weak area of China.
12. In a great deal of legal questions, the legal protection of controlled company's creditor is a comparatively outstanding one.
13. There is legal protection against age discrimination.
14. This duality has caused the complexity of the legal protection method.
15. The base of the legal protection of resource security is its relative laws. which mainly have four characters, namely, fundamentality, divergency , comprehensiveness, and sociality.
16. It is about time we give legal protection are truly harmed.
17. Consequently , we must render special legal protection for well - know trademarks according to Paris Convention.
18. A special committee was set up by the Supreme Council to register deserters in order to try to ensure their legal protection.
19. National Rivers Authority was also worried because once the section is designated its legal protection would make flood maintenance work difficult.
20. Patent applications must meet a higher legal standard to be granted and offer a different legal protection than do copyrights.
21. Social rights are particularly problematic when the issue of their legal protection arises.
22. In the past few weeks the government has once again blocked an attempt to give disabled people legal protection against discrimination.
23. Relevant spheres for scrutiny include health, education, employment, training, legal protection, trade unions, and others.
24. After long years of effort the media earn the legal protection from the Constitution.
25. On the whole, our country has already formed the comparatively perfect land resource legal protection mechanism.
26. The report suggests forming an elephant - conservation body and legal protection for the migratory corridors.
27. Moreover, the characters of biogenetic resources were focused, as which had an influence on the pattern of legal protection and the disposition of right construction for biogenetic resources.
28. This paper discusses the principles, limits, function of Eu's Software legal protection policy and its influence on intellectual property system.
29. As a result, countries around the world struggled to seek legal protection for databases, having created a wide range of models of protection in which there are inherent flaws.
30. The article puts forward substantial law proposals to the network fictitious property of civil legal protection.
More similar words:
environmental protection,
equal protection of the laws,
environmental protection agency,
protection,
protectionist,
protectionism,
adequate protection,
protective,
protecting,
protectively,
overprotective,
protectiveness,
protective cover,
legal principle,
legal action,
protective tariff,
protective system,
protective covering,
protect,
protector,
protected,
theatrical production,
industrial production,
unprotected,
protect from,
protectorate,
surge protector,
legalisation,
legalization,
legal separation.