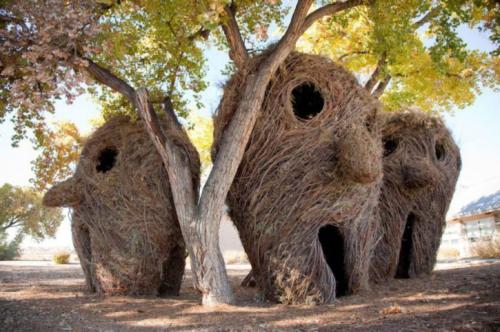 Random good picture Not show
1. The lawsuit will be postponed until the president leaves office .
2. Instead, the question before the justices is whether a sitting president is immune from a civil lawsuit until he leaves office.
3. In Arizona, the governor gets to select a replacement for a senator who leaves office.
4. He leaves office with near-record-high approval ratings despite widespread abhorrence at his personal behavior, pollsters say.
5. The poll showed a much closer split on whether Jones's lawsuit should be delayed until after Clinton leaves office.
6. Just before leaving office, he commissioned an advisory commission to study the highway extension proposal again.
7. During his last-minute flurry of pardons and commutations before leaving office, Clinton reduced their sentences to 24 to 30 months.
8. He leaves office with record approval ratings.
9. As he leaves office, Republicans still account for 62 %.
10. But the idea of one consolidated government for metropolitan Tucson quickly faded when Volgy left office.
11. No president since Nixon leaves office so synonymous with a major scandal.
12. The truth about the scandal came out long after he had left office.
13. It was the second recent attack on an ally of the president, who leaves office Feb. 7.
14. When the last Labour Government left office there were 6,000 training jobs.
15. When Mrs Thatcher left office, they were down to £455 million and falling fast.
16. Unfortunately, when Graham left office Governor Martinez ignored the system, and it quickly degenerated into make-work.
17. When he left office, the jobless rate was a record 12 percent.
18. He spoke with regret of his decision to leave office.
19. Indeed, some expect Clinton to be hounded even after he leaves office.
20. On leaving office he argued that the top level of the civil service needed an injection of fresh blood.
21. The Secretary of the Navy will leave office next month.
22. He is always the first to leave office everyday.
23. Mom asked a favor to leave office early to take Zitta from summer school.
24. Through release hotel staff leave office probability questionnaire of the reason this text.Sentencedict
25. To leave office before my term is completed is abhorrent to every instinct in my body.
26. The Secretary fo the Navy will leave office next month.
27. His opponents have no intention of letting him off the hook until he agrees to leave office immediately.
28. I after this cabaret work for a year the contract period expires leave office.
29. Mr Putin, his partner and patron, is due to leave office in 2008.
30. If you really want to practice, I am speechless, you can only leave office.
More similar words:
leave off,
take leave of,
leave of absence,
executive officer,
chief executive officer,
leave out,
leave over,
police office,
police officer,
home office,
take office,
case officer,
revenue officer,
air force officer,
wave off,
stave off,
chief financial officer,
leave,
cleave,
leaven,
leaves,
leaved,
cleaver,
cleaved,
on leave,
leave for,
heavy traffic,
office,
leavened,
cleave to.