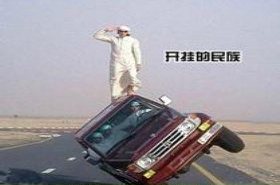 Random good picture Not show
1. There were two doors leading off the central room.
2. Leading off the main hall is a series of small inner rooms.
3. He pointed down a street leading off from the square.
4. Newman spotted the track leading off to the right and swung away from the main road.
5. On the first floor, leading off a covered balcony, were the chambers of the fellows and scholars.
6. Look carefully for single wires leading off the main lines and running across the fields to individual cottages.
7. The villa has a circular courtyard with rooms leading off it in all directions.
8. All the doors leading off the hall had full length panels of frosted glass set into them.
9. She opened the first door leading off the hall to find only a cloakroom.
10. July 2 Rickey Henderson extends major league for leading off a game with a homer with No. 71.
11. There is a spur of track leading off to the side.
12. The entrance is situated down a short path leading off Brick Lane.
13. We were nonplused to see two roads leading off to the right.
14. Contrastingly, both the rooms leading off it gave an immediate impression of being disgraced.
15. Whatever the colour chosen, make sure it leads naturally into the rooms leading off it.
15. Sentencedict.com try its best to collect and create good sentences.
16. So do I. I slither down the muddy steps leading off the Mudchute embankment.
17. Daylight showed a rough-walled stone entranceway and several small tunnels leading off from it.
18. The office was somewhere along one of the little corridors leading off the hall.
19. You can't see down that part of the cloister leading off from the chapel into the convent.
20. A groined passage ran along the length of the site connecting both offices, with the stairs leading off it.
21. A long corridor ran down the length of the building with doors leading off on both sides.
22. Body bags lay off to one side of the big intersection, while the corridors leading off were strewn with wreckage.
23. A long narrow corridor ran down the middle of the building with doors leading off it.
24. Damon hit a solo home run , his eighth, leading off the third.
25. Having managed to finally find the right release point, Kuo then struck out the side in the second and later fanned Luis Rivas leading off the third for his fifth straight strikeout.
More similar words:
leading,
pleading,
leading man,
pleadingly,
misleading,
leading edge,
leading role,
leading case,
leading lady,
leading light,
leading company,
misleadingly,
leading article,
leading question,
leading indicator,
leading indicators,
lead in,
lead-in,
rounding off,
commanding officer,
presiding officer,
reading,
heading,
beading,
steading,
kneading,
beheading,
spreading,
sub-heading,
subheading.