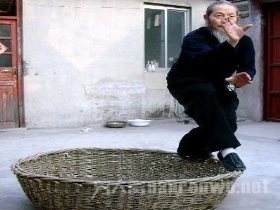 Random good picture Not show
1, Last night they stayed at home and watched TV.
2, Did you go to bed late last night?
3, Did you stay up late last night?
4, A huge bomb blast rocked central London last night.
5, In an air raid last night the enemy aircraft bombed the city.
6, Last night a cargo ship collided with a tanker carrying crude oil.
7, He picked up a metallic ring last night.
8, When did they separate last night?
9, It was really cold last night.
10, He last night denounced the British 'genius for running ourselves down'.
11, Leaders of the banned party were arrested last night.
12, The trouble began just after ten o'clock last night.
13, A post office was broken into last night, and the thieves got away with £120 000.
14, I had a terrible dream last night.
15, I think I was short-changed in the pub last night, because I've only got £5 in my purse when I should have £10.
16, I burnt my tongue on some soup last night.
17, I didn't leave the office until eight o'clock last night.
18, Weren't you wakened by the earthquake last night?
19, They took him to hospital last night and he's already been operated on.
20, I couldn't get to sleep last night.
21, The suspense over the two remaining hostages ended last night when the police discovered the bullet ridden bodies.
22, I remembered my grandfather in my dream last night.
23, The policemen are running after a prisoner who escaped last night.
24, There was some pisser of a film about a boy and his dog on TV last night.
25, A teenage boy had a miraculous escape from death last night when he fell into an ice cold-river.
26, I'll vouch for the quality of the report. I read it last night.
27, The Minister accused of misleading parliament was unavailable for comment last night.
28, He said he had concerned for me very much last night.
29, They were making the most tremendous amount of noise last night.
30, Half a million people held a mass protest against racism last night.
More similar words:
at night,
fortnight,
lightning,
night,
knight,
nights,
by night,
nightly,
nightgown,
midnight,
nightmare,
knightly,
nightfall,
nightcap,
lightning arrester,
night soil,
overnight,
in the night,
benighted,
nightlife,
nighttime,
goodnight,
night and day,
knighthood,
night shift,
day and night,
at midnight,
nightdress,
fly-by-night,
nightmarish.