Synonym:
dreaminess,
flatness,
lassitude,
lethargy,
listlessness,
phlegm,
sluggishness.
Similar words:
languid,
language,
languish,
languidly,
languishing,
hang up,
anguish,
harangue.
Meaning: ['læŋgə(r)] n. 1. a relaxed comfortable feeling 2. a feeling of lack of interest or energy 3. inactivity; showing an unusual lack of energy.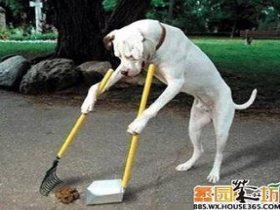 Random good picture Not show
1. It was hot, yet with a sweet languor about it.
2. She, in her languor, had not troubled to eat much.
3. A delicious languor was stealing over him.
4. She missed Spain and the languor of a siesta on a hot summer afternoon.
5. Immediately, however, a deadly languor took possession of her and she fell into a heavy sleep.
6. Yes, says Black, settling in comfortably to the languor of the moment, a number of very curious stories.
7. Disease, languor, doubt, carelessness, laziness, sensuality, delusion, impotency and instability are the obstacles that distract the mind.
8. Languor is upon your heart and the slumber is still on your eyes.
9. Queasiness , headaches and languor afflicted her all day.
9. Sentencedict.com is a online sentence dictionary, on which you can find nice sentences for a large number of words.
10. Languor was still upon the eyes of the dawn, and the dew in the air.
11. The idea of being misled suffused her with languor.
12. Lying there beside her, he was filled with an agreeable languor.
13. She held her head proudly and, even before she moved, conveyed a feline quality of grace and languor.
14. Opposite the flower market he stepped into the maniacal Le Loi traffic, attempting languor and unconcern.
15. She had been existing in a suppressed state , and not in one of languor, or stagnation.
More similar words:
languid,
language,
languish,
languidly,
languishing,
hang up,
anguish,
harangue,
vanguard,
sanguine,
triangular,
slang,
hang in the balance,
quorum,
liquor,
ambiguous,
contiguous,
fluorescent,
unambiguous,
ring up,
engulf,
hung up,
on guard,
bring up,
giving up,
engulfed,
linguist,
spring up,
linguistic,
extinguish.