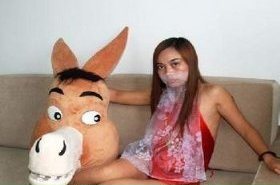 Random good picture Not show
1. The River Nile extends as far south as Lake Victoria.
2. The Nile flows from Lake Victoria in East Africa north to the Mediterranean Sea.
3. The River Nile extends as far as Lake Victoria.
4. Simulation of the sensitivity of Lake Victoria basin climate to lake surface temperatures.
5. A little way down the river from Lake Victoria, the water actually gets quite rough.
6. Entebbe:a town of southern Uganda on Lake Victoria. at its airport in 1976 Israeli commando forces rescued most of the hostages held aboard an air France plane by Palestinian hijackers.
7. It lies between the shores of Lake Victoria in the west, Lake Eyasi in the south, and the Great Rift Valley to the east.
8. Lake Victoria, second largest and Lake Tanganyika, second deepest in the World are in Tanzania.
9. Lake Victoria is the source of the Nile.
10. He tells me of a great battle his ancestors fought near Lake Victoria.
11. That newcomer, brown streak, is now ravaging cassava crops in a great swath around Lake Victoria, threatening millions of East Africans who grow the tuber as their staple food.
11. Sentencedict.com is a online sentence dictionary, on which you can find excellent sentences for a large number of words.
12. Mr Odinga has denied any foreknowledge of the ethnic cleansing of Kikuyus in Kisumu and other Lake Victoria towns where the Luo predominate.
13. The Blue Nile rises in Lake Tana in the Ethiopian highlands, the White Nile in Lake Victoria in Uganda (into which flow rivers from Rwanda and Tanzania).
14. In Odinga's opposition stronghold Kisumu, on the shores of Lake Victoria in western Kenya, residents took to the streets celebrating and ululating over the deal.
15. Tabora is a junction on the Central railway line which goes west to Lake Tanganyika and north to the port of Mwanza on Lake Victoria.
More similar words:
victoria,
victorian,
victorian age,
queen victoria,
victorious,
pictorial,
victoriously,
valedictorian,
victor,
victory,
victory lap,
victory garden,
pyrrhic victory,
dictatorial,
rhetorical device,
contradictorily,
multifactorial,
evict,
eviction,
predictor,
storage device,
factor in,
benedictory,
valedictory,
constrictor,
factoring,
contradictory,
historian,
tutorial,
pretoria.